World Breastfeeding Week is celebrated during the first week of August each year. This year the message is to Step up for breastfeeding.
Background Information:
Warm Chain: Supporting breastfeeding involves many actors at different levels. Women need support from the health service, workplace and community to optimally breastfeed moving from one level to the other. This is called the Warm Chain of Support for Breastfeeding.
Key Messages:
Objectives of World Breastfeeding Week 2022:

Challenges and support needed for breastfeeding
Antenatal Phase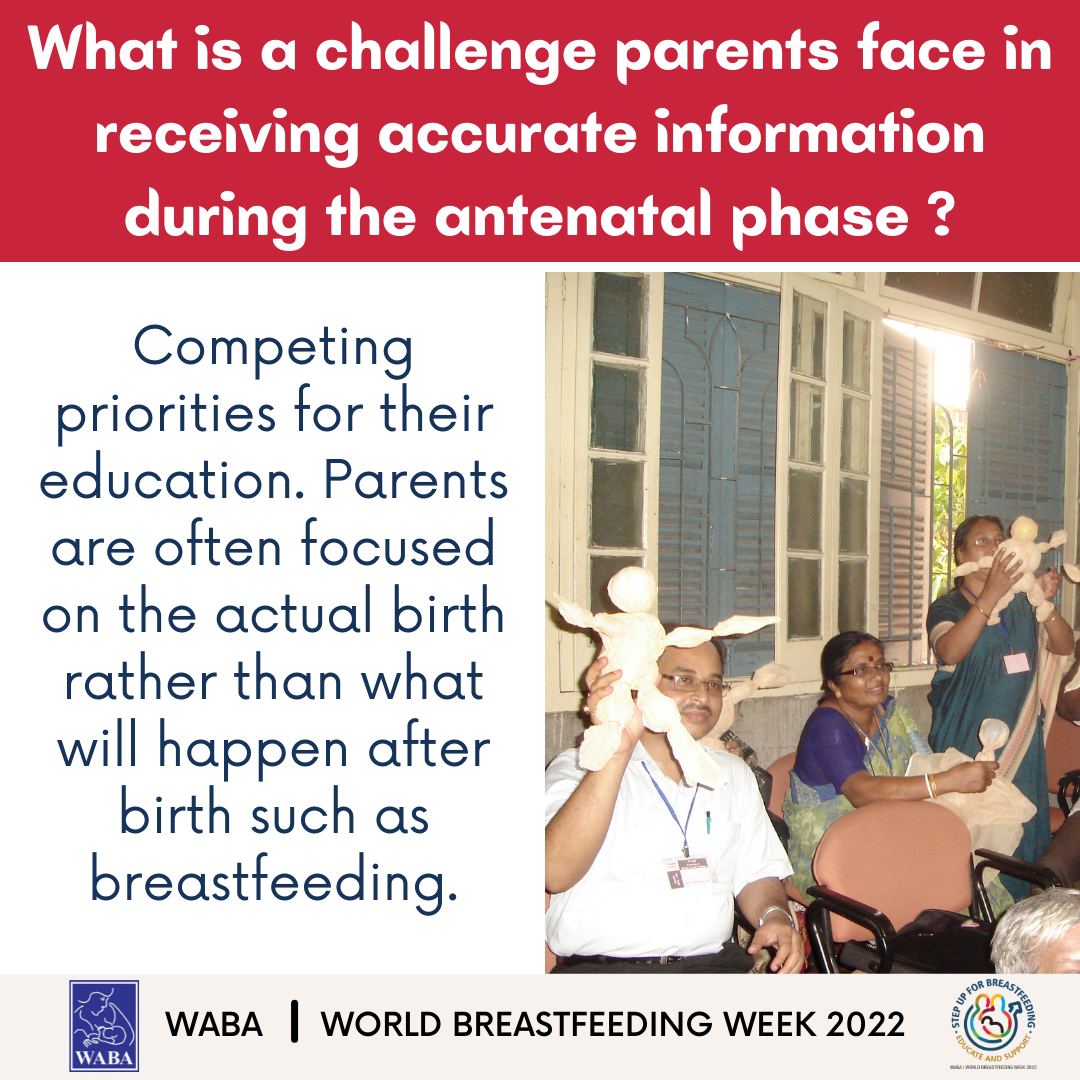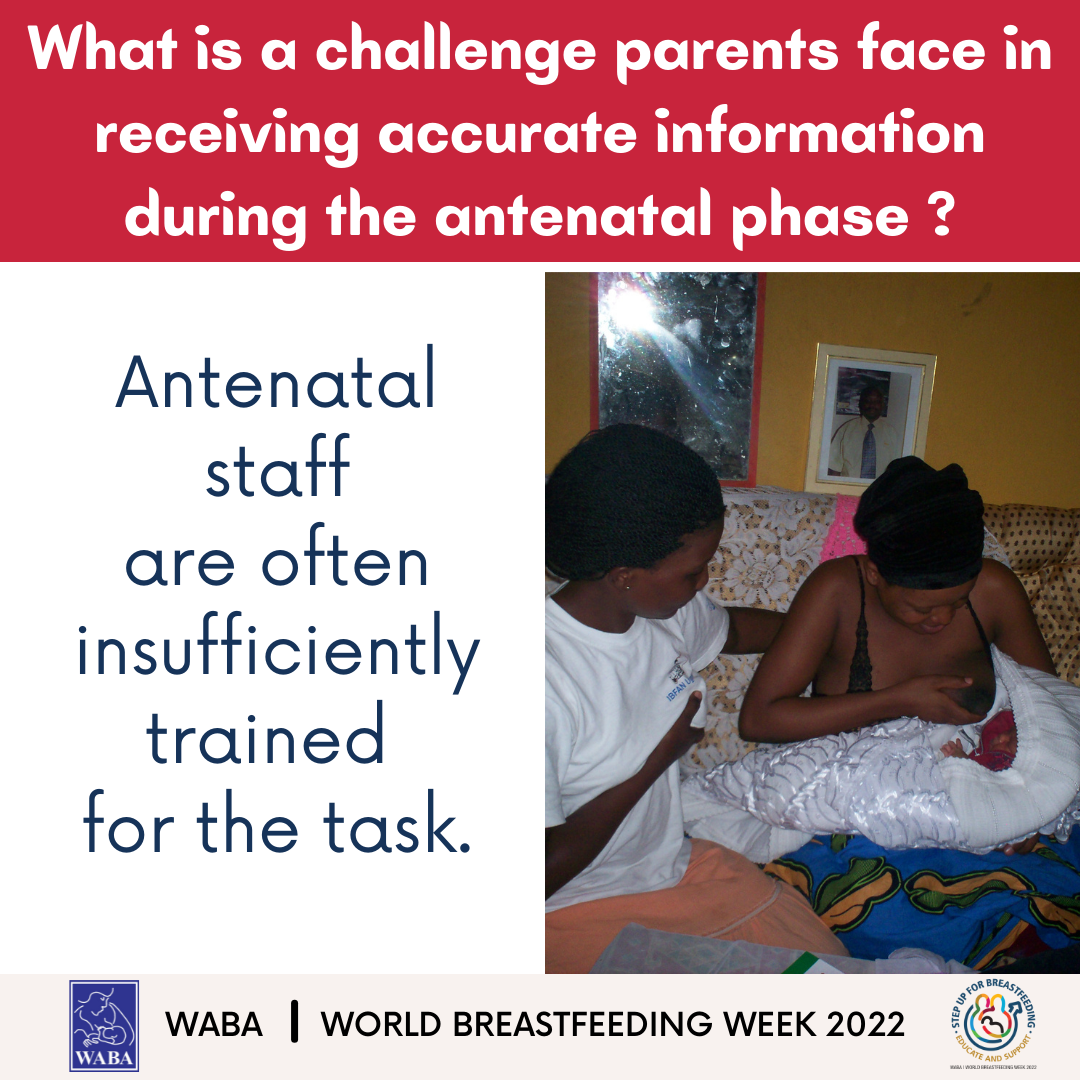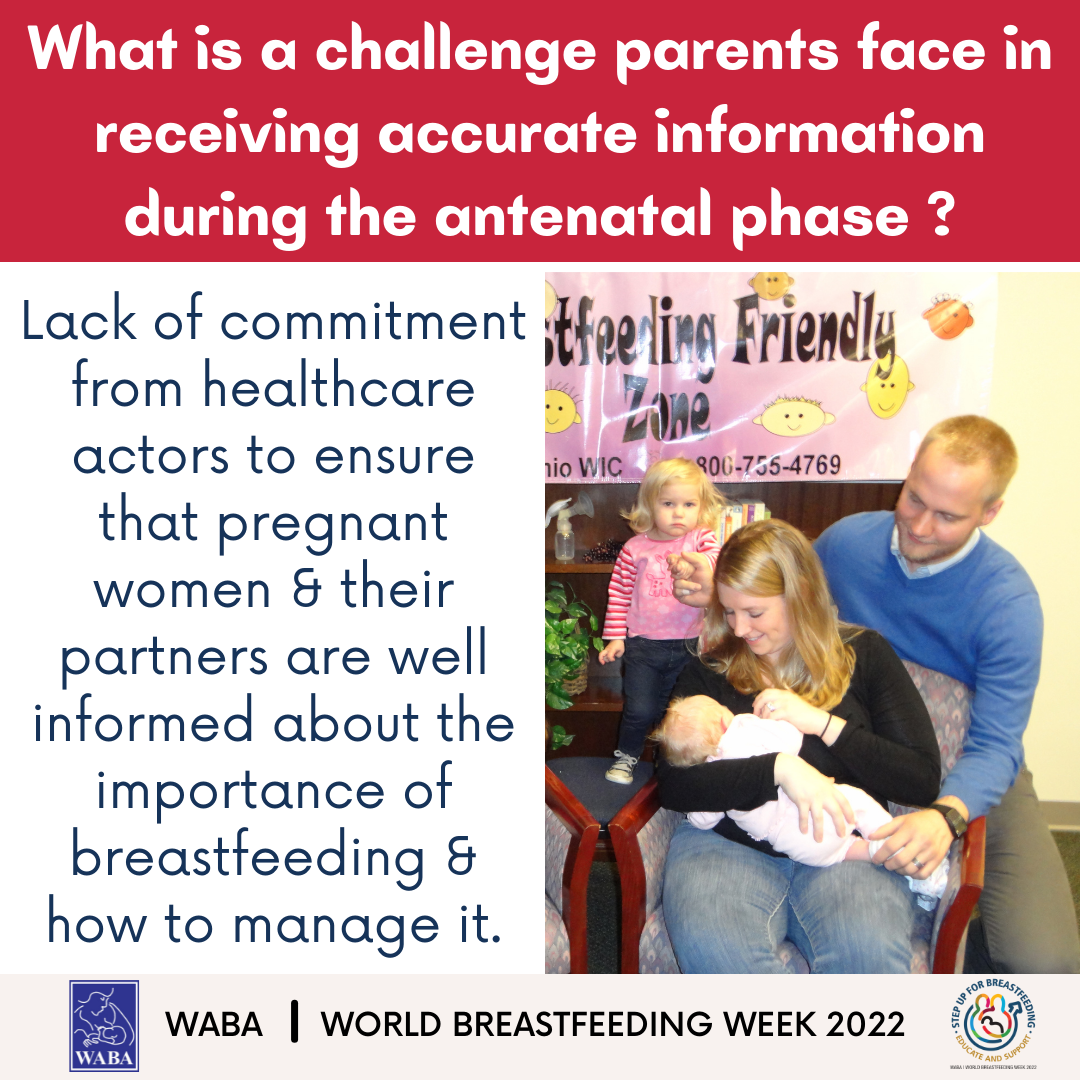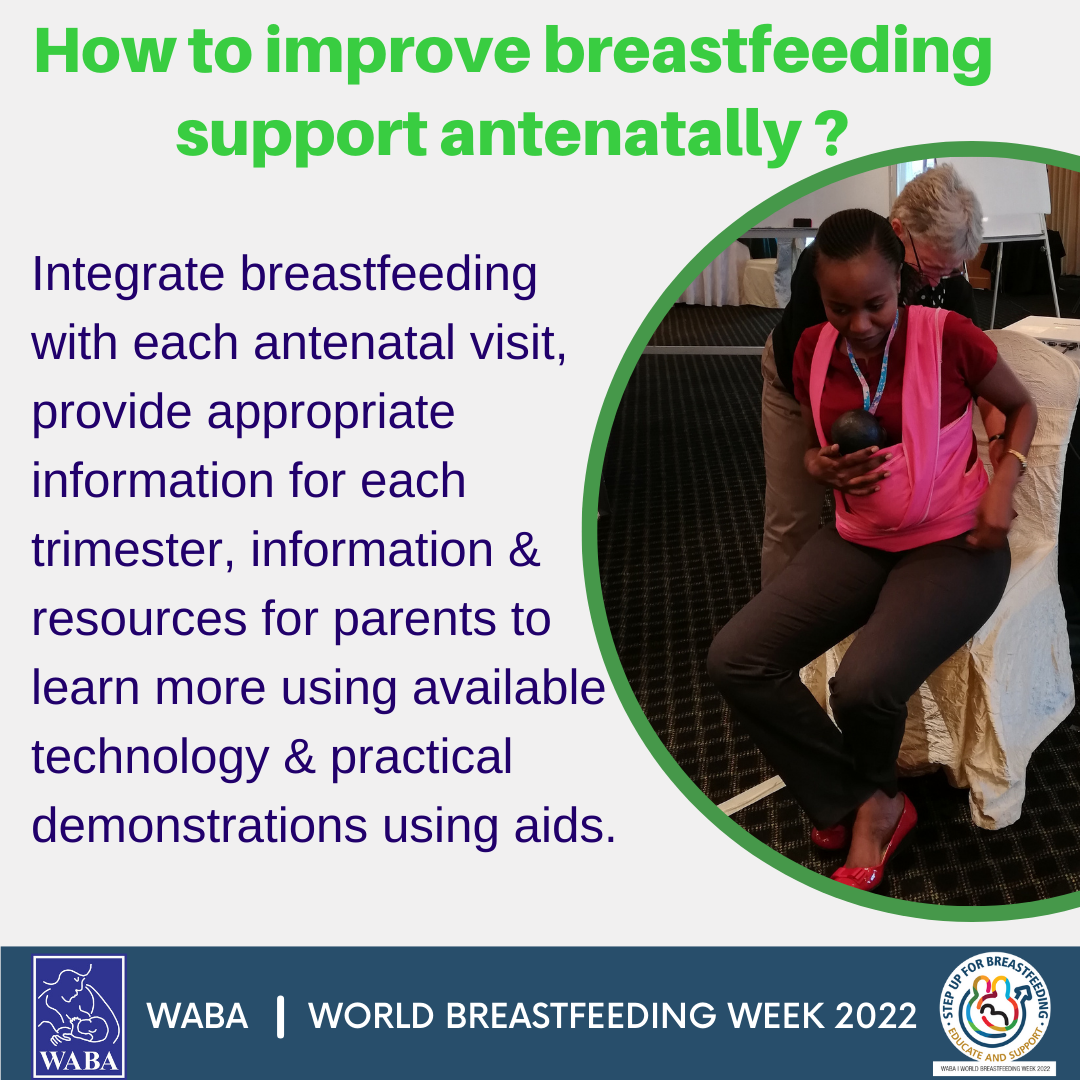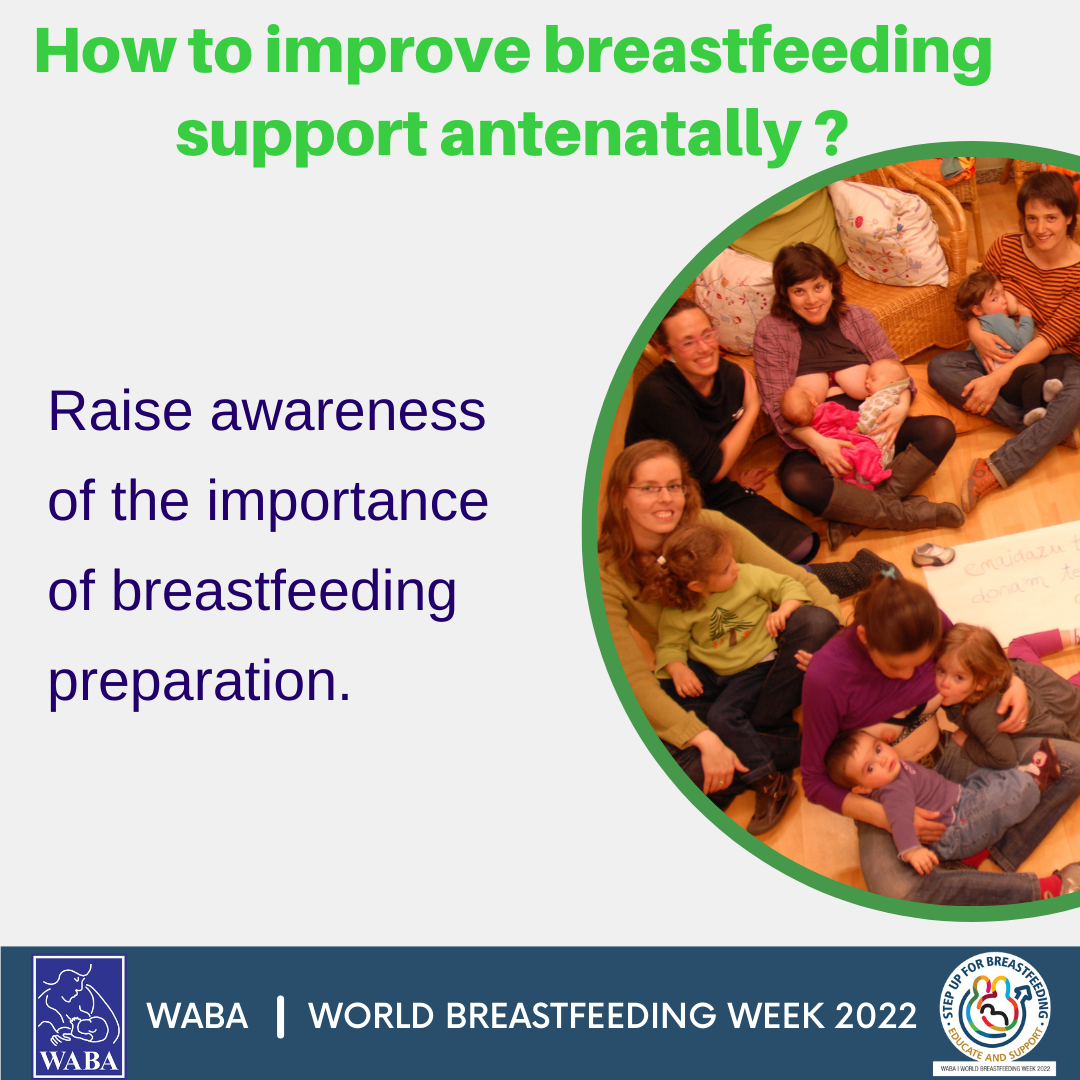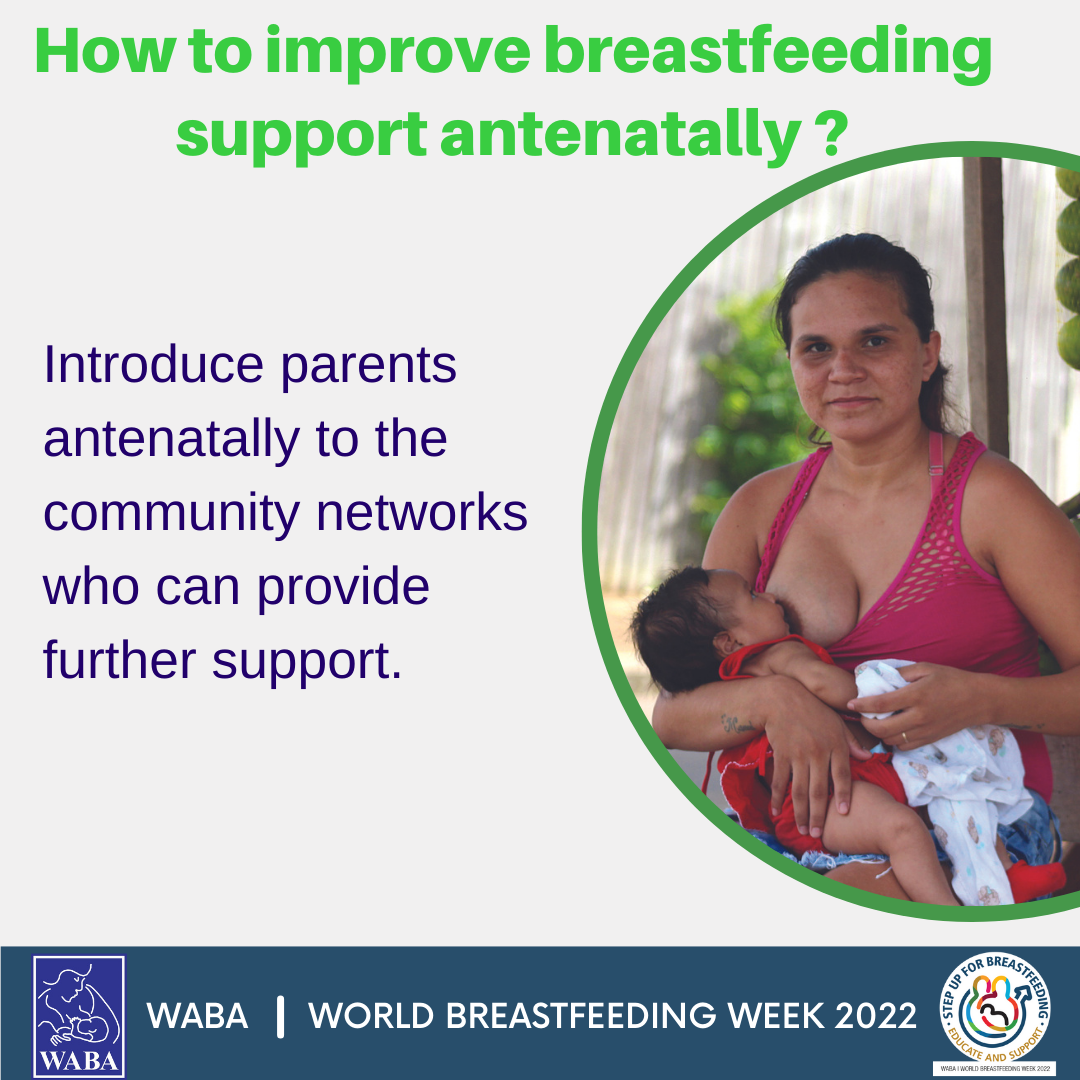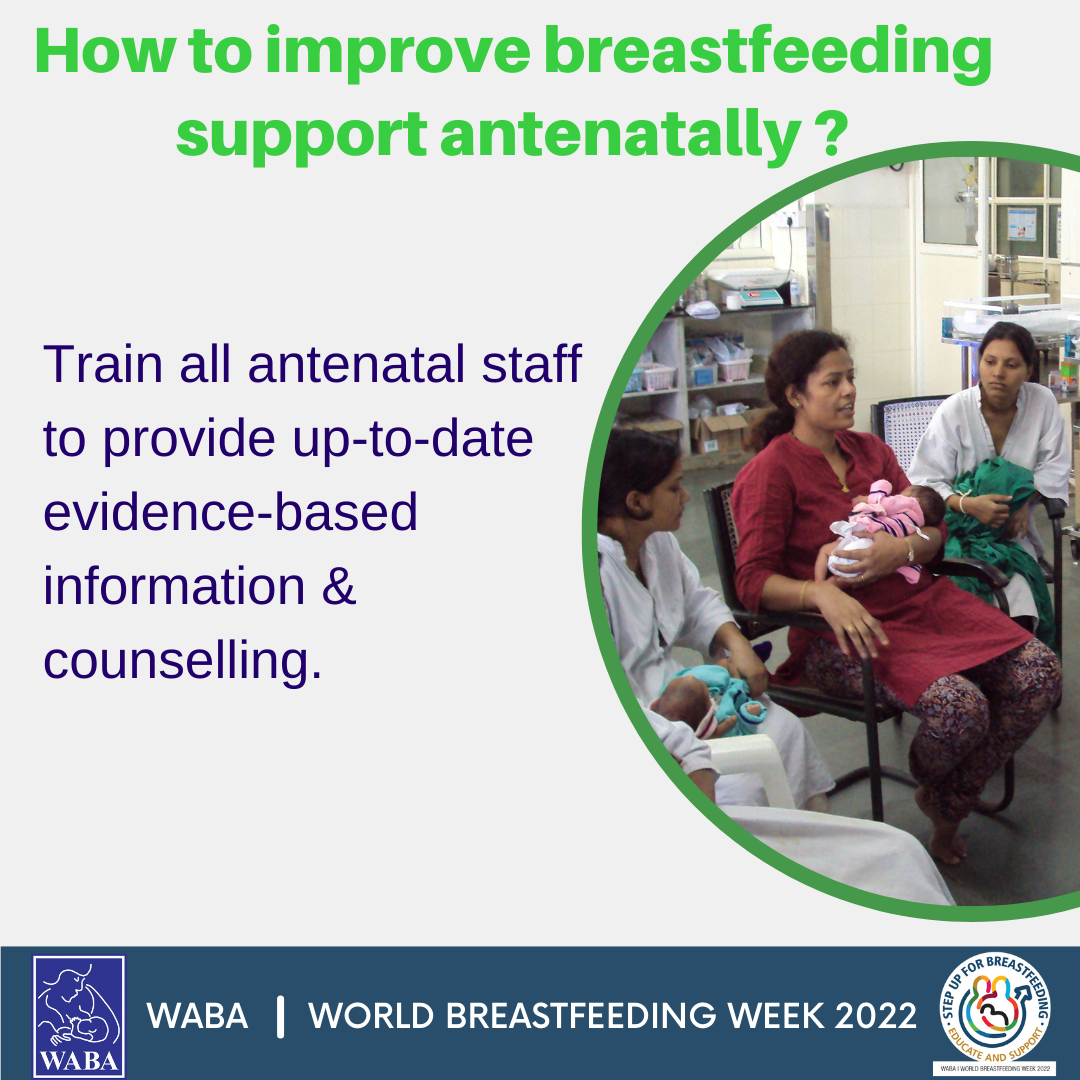 During Labour and Delivery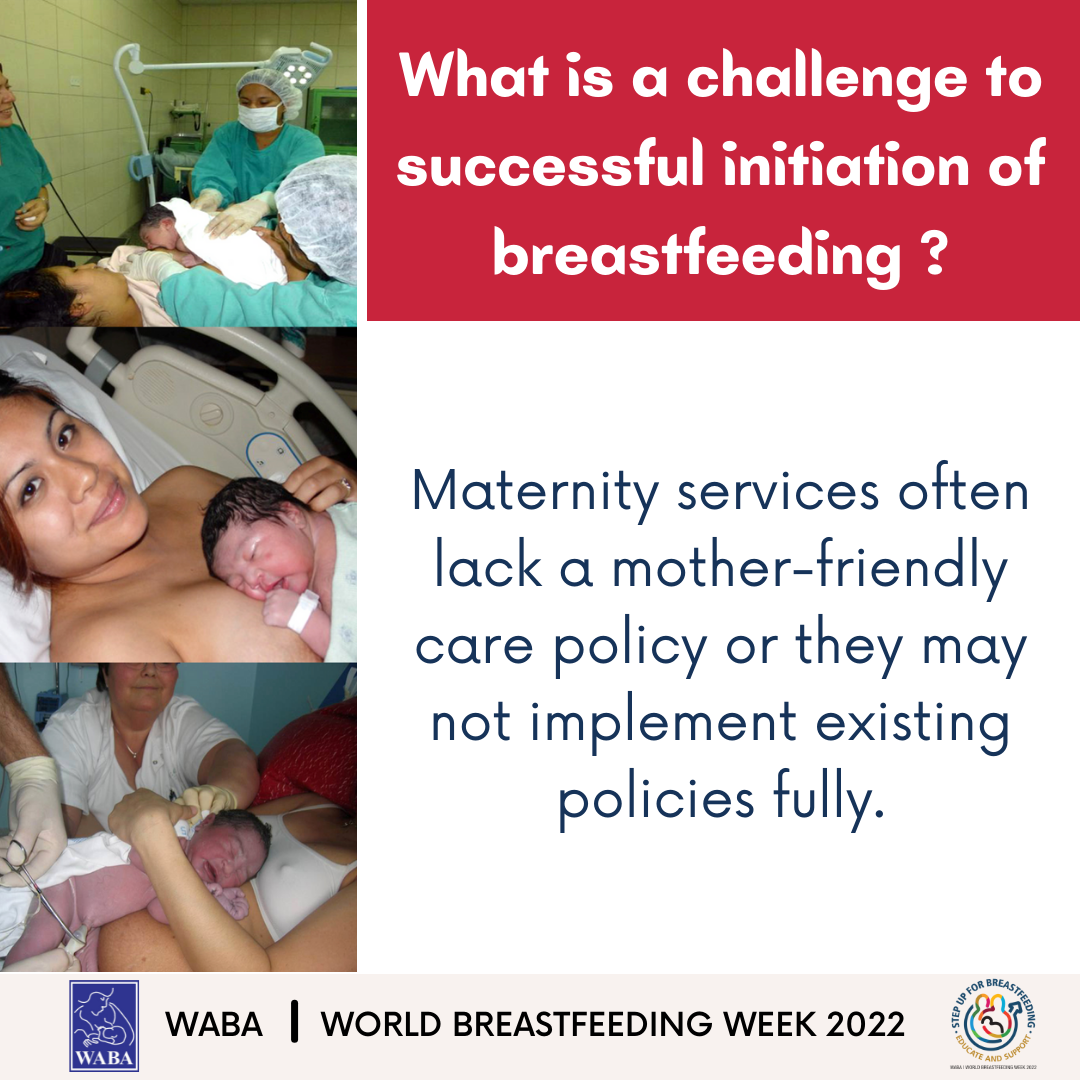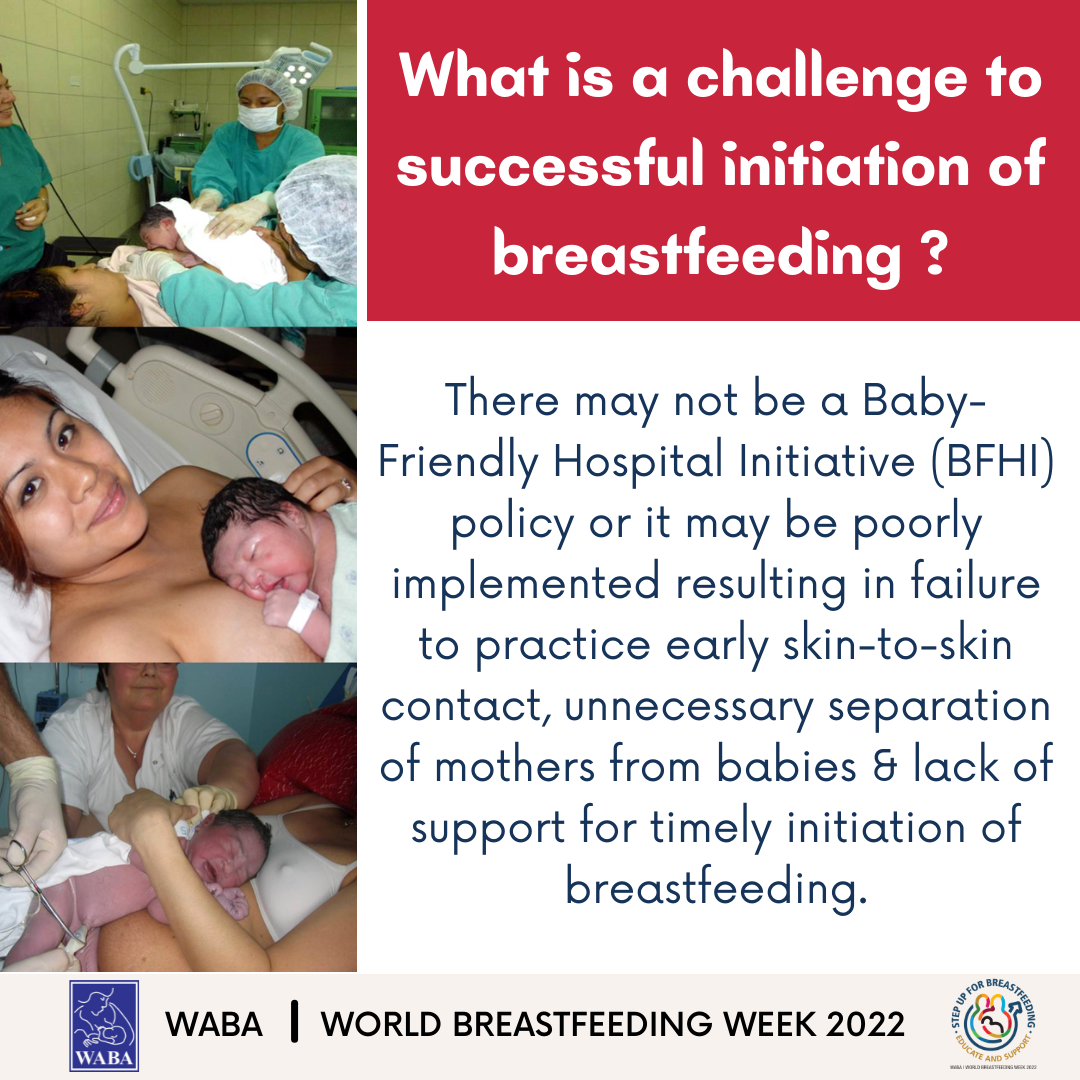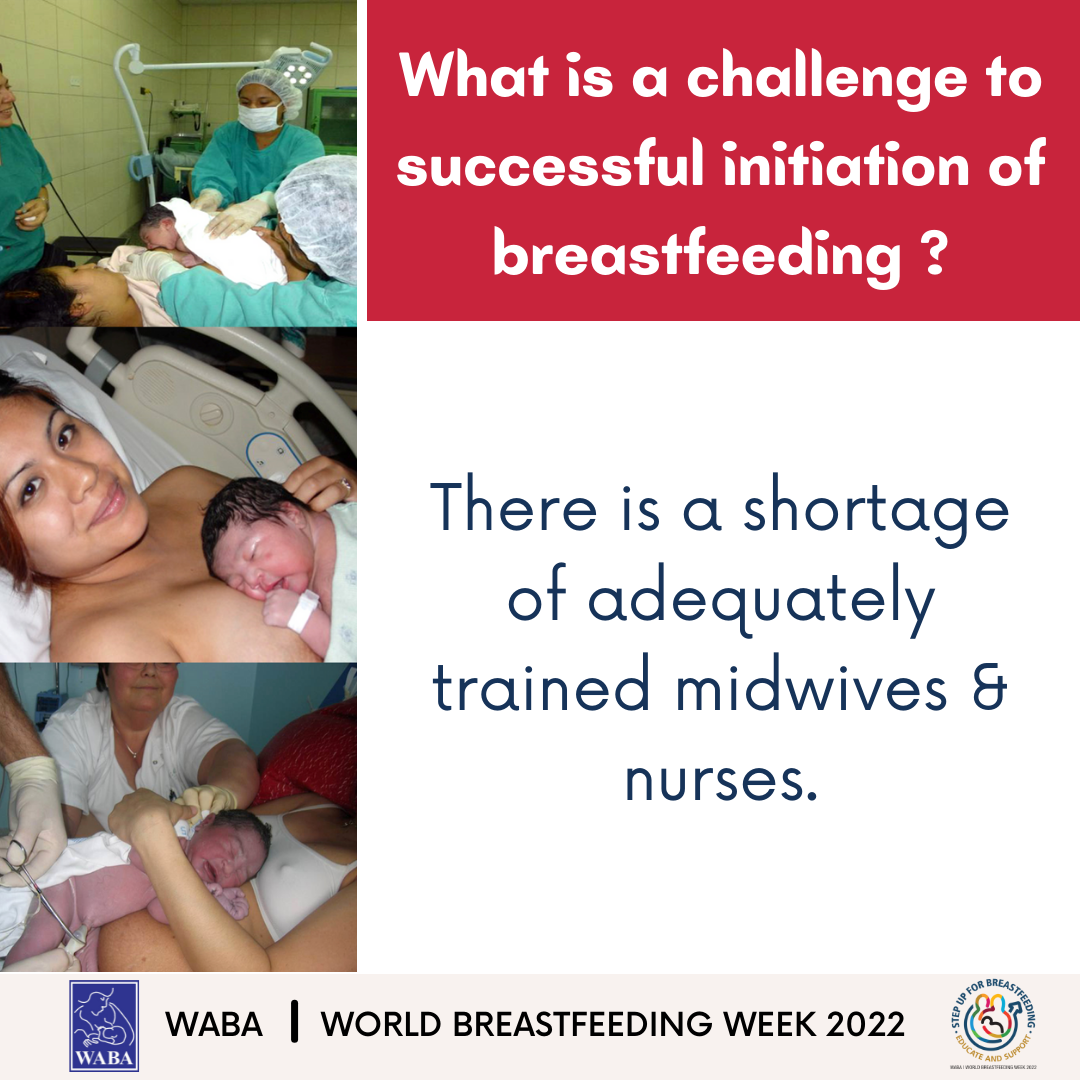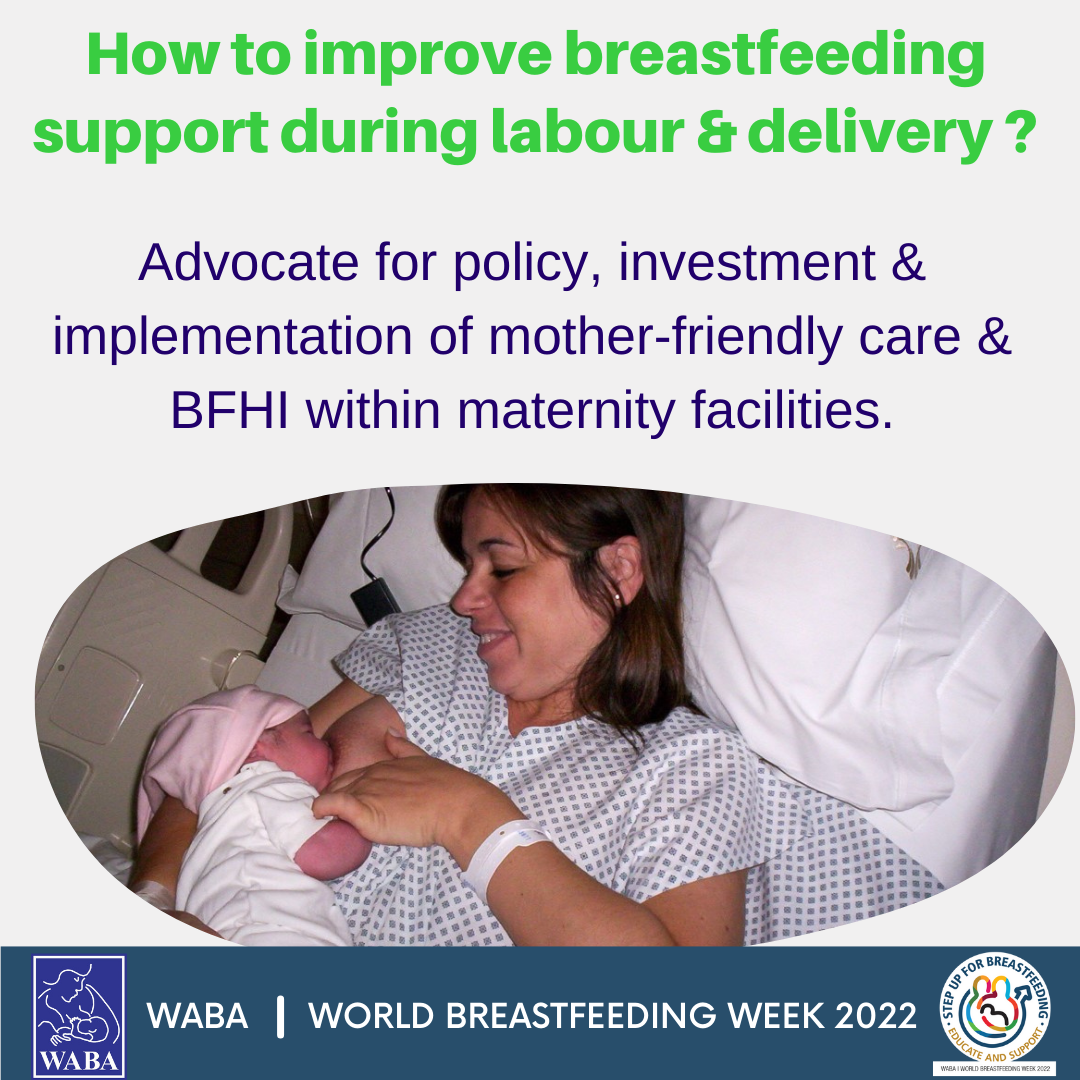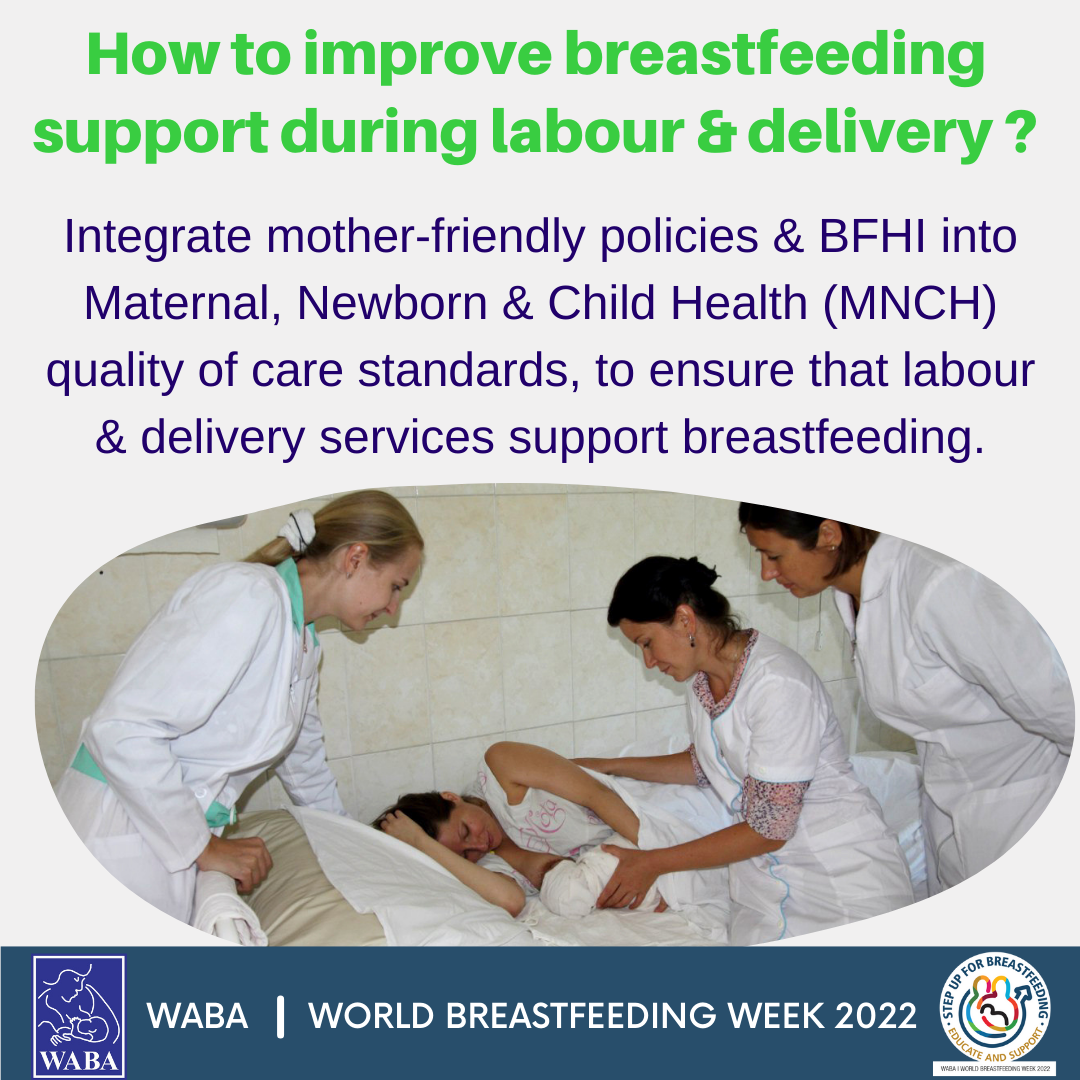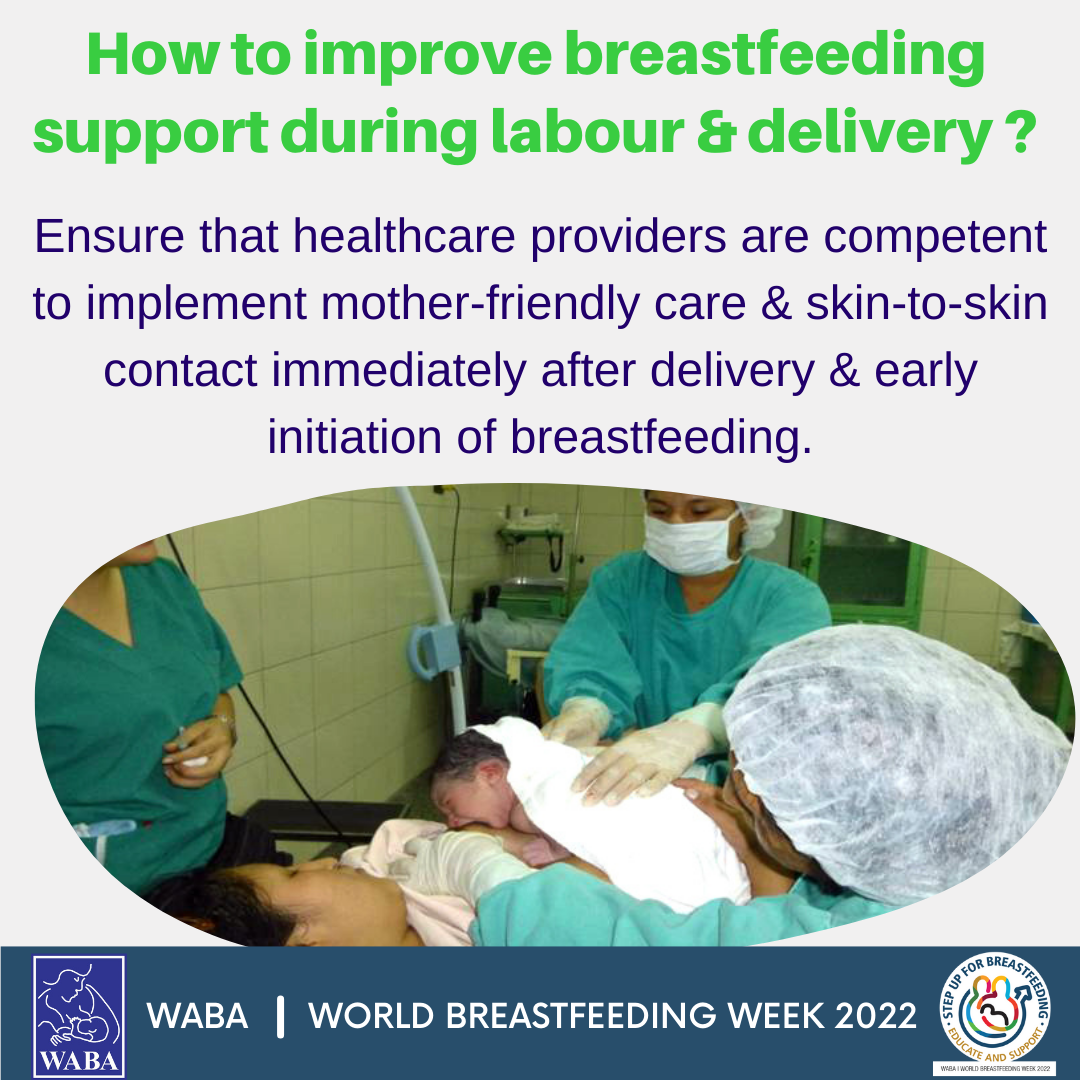 First six weeks after birth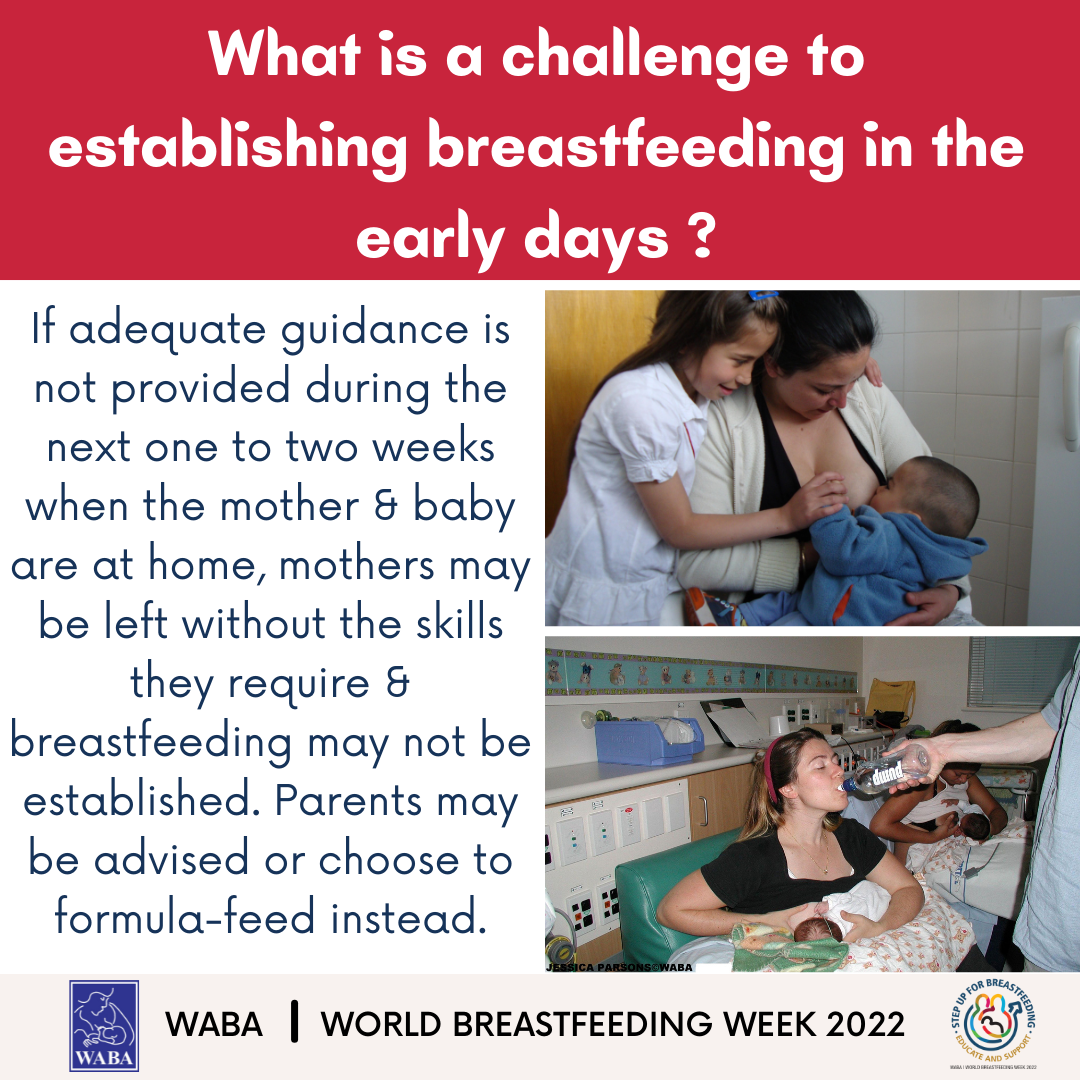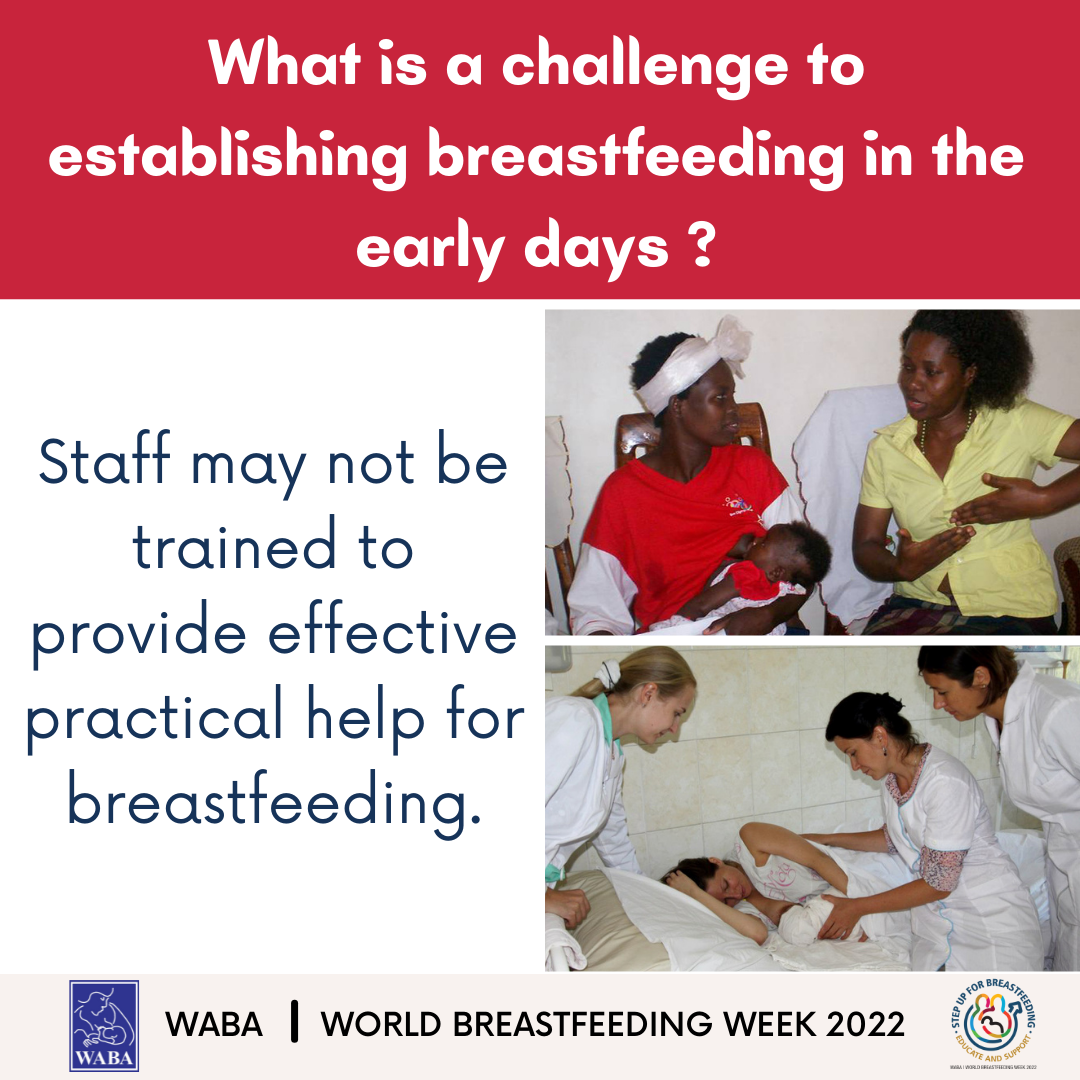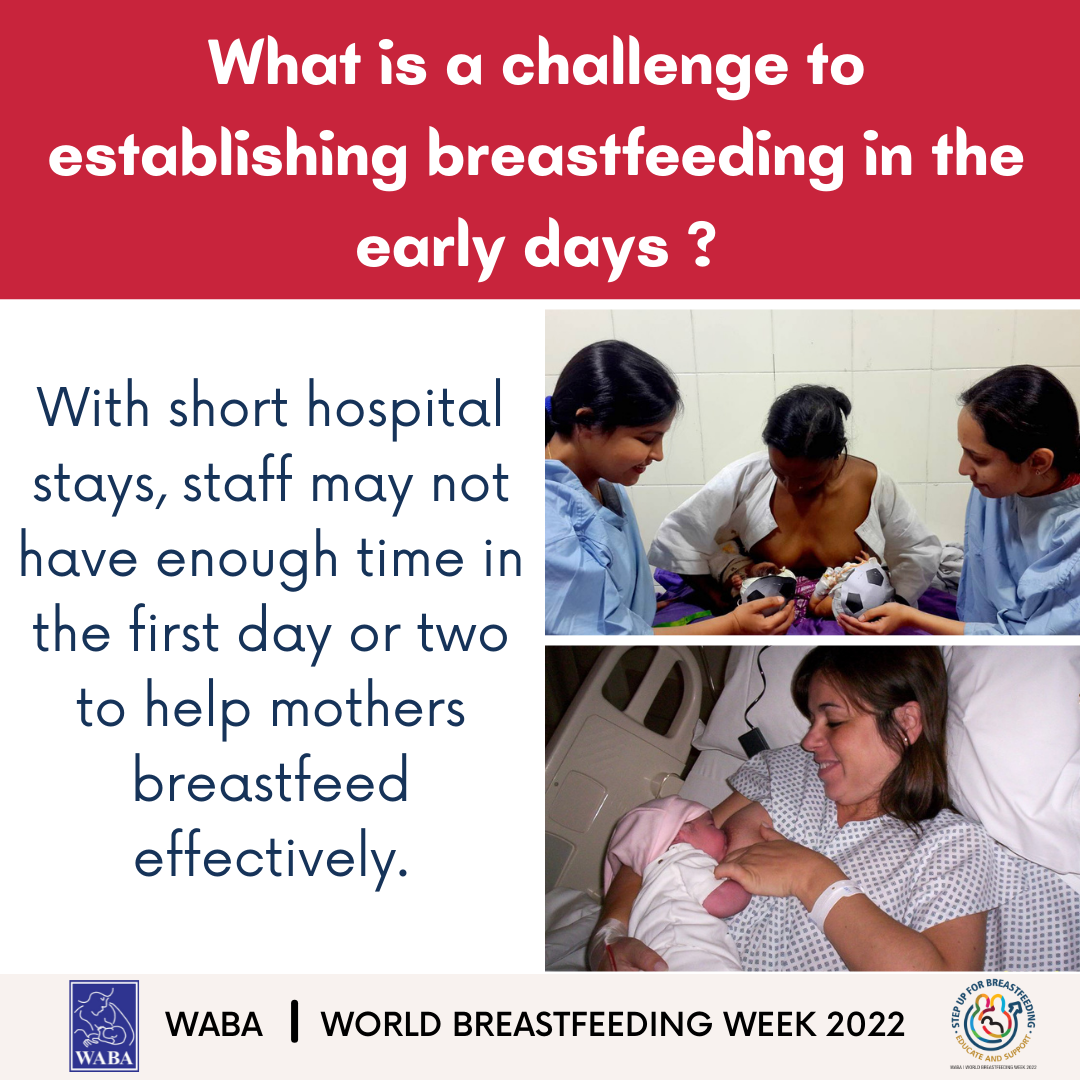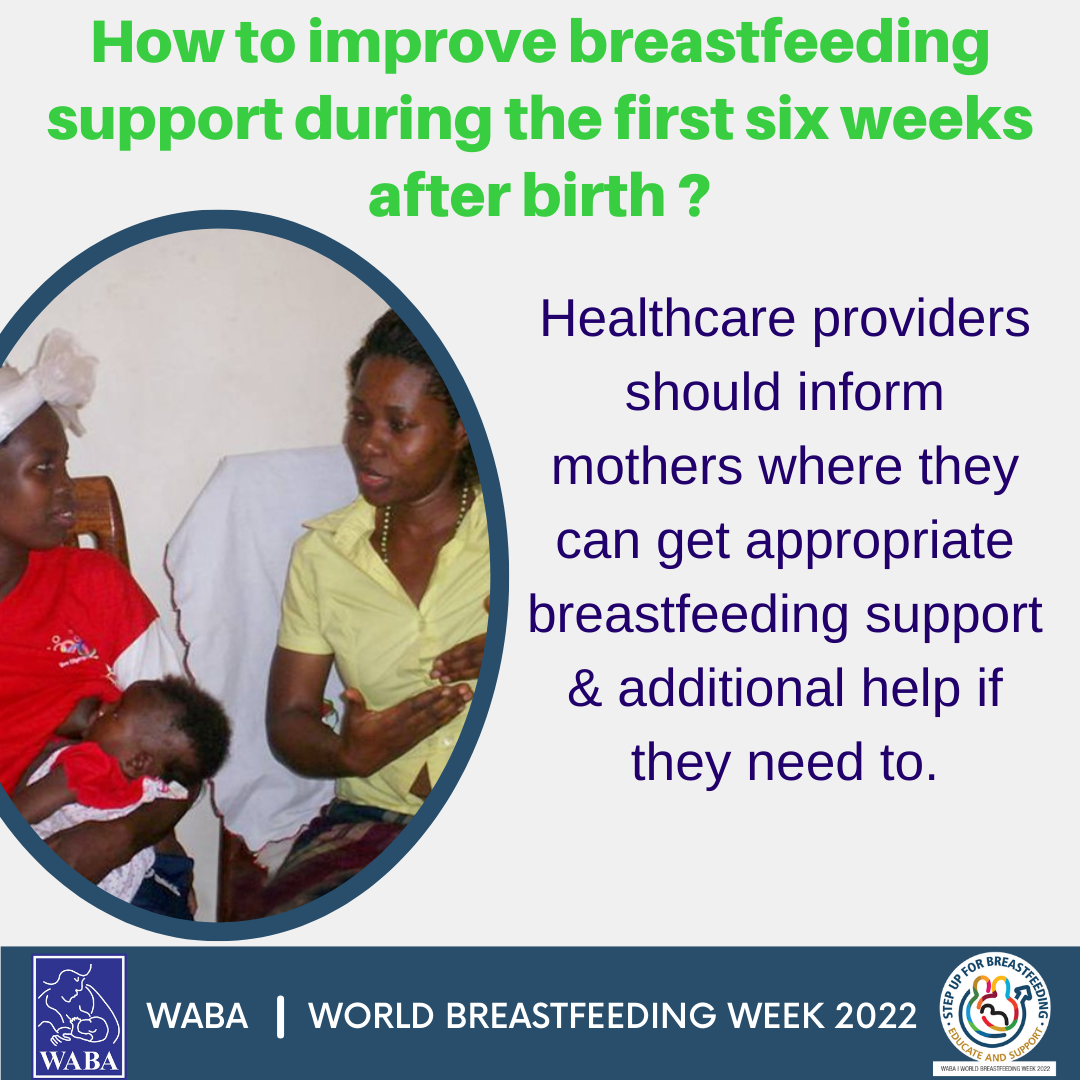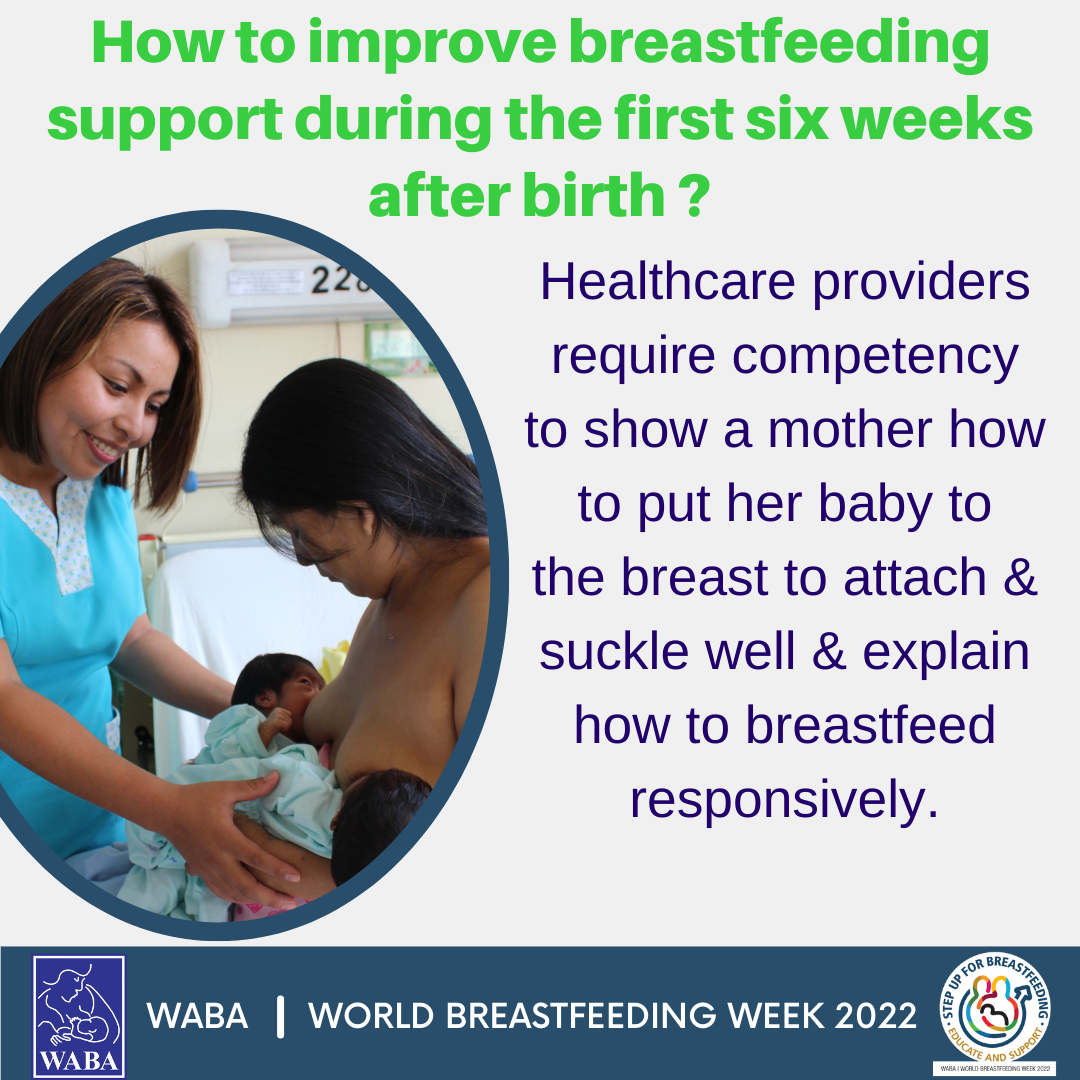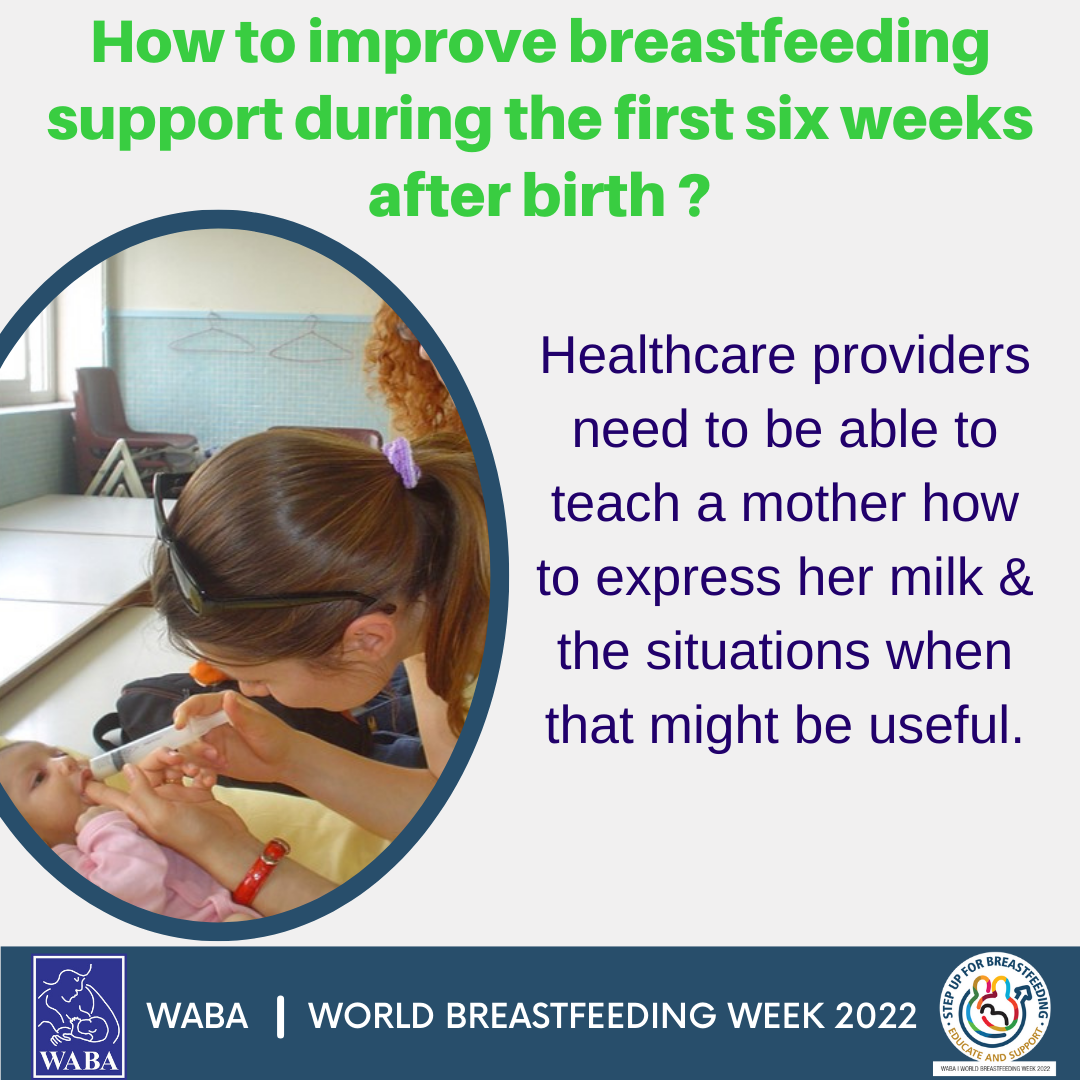 Ongoing Care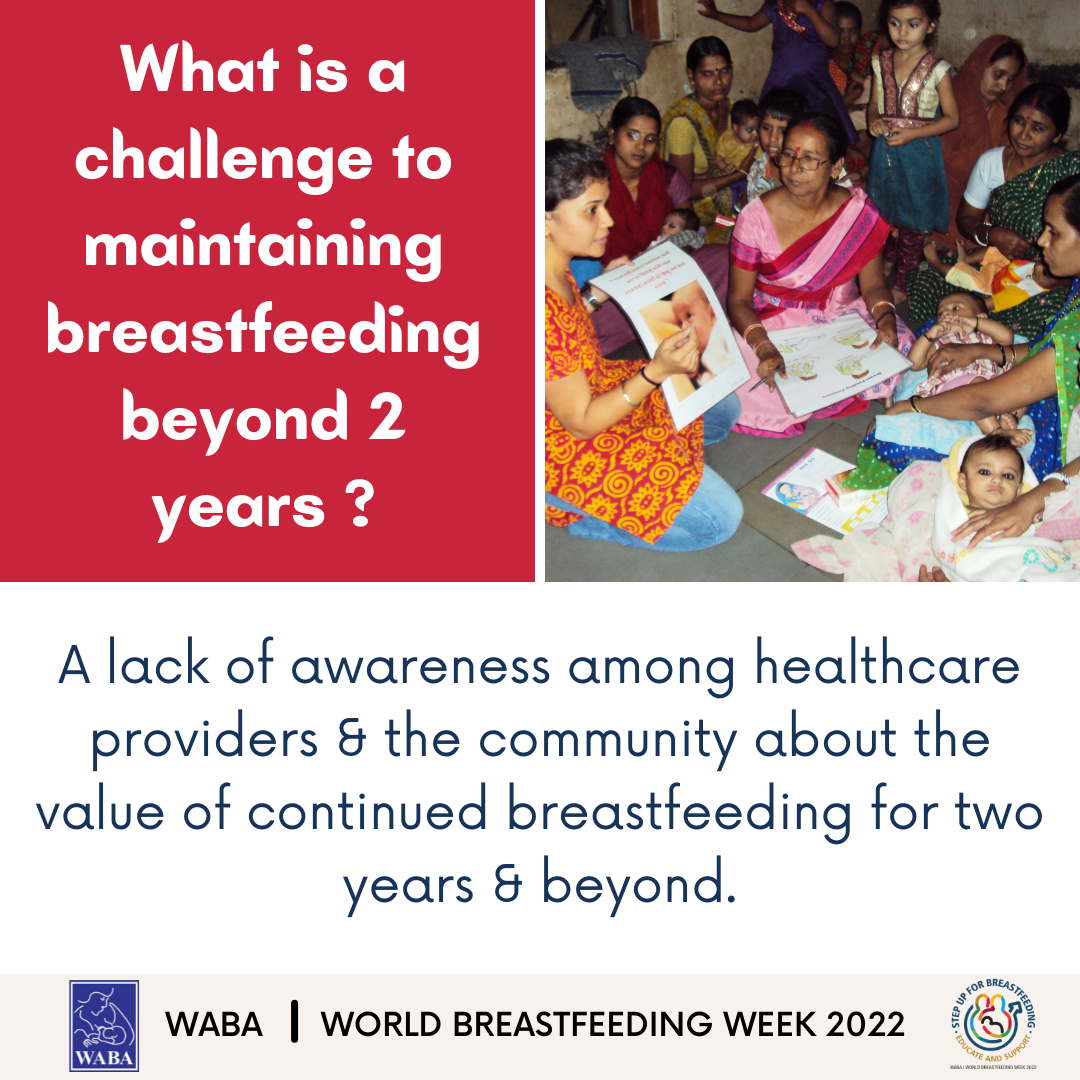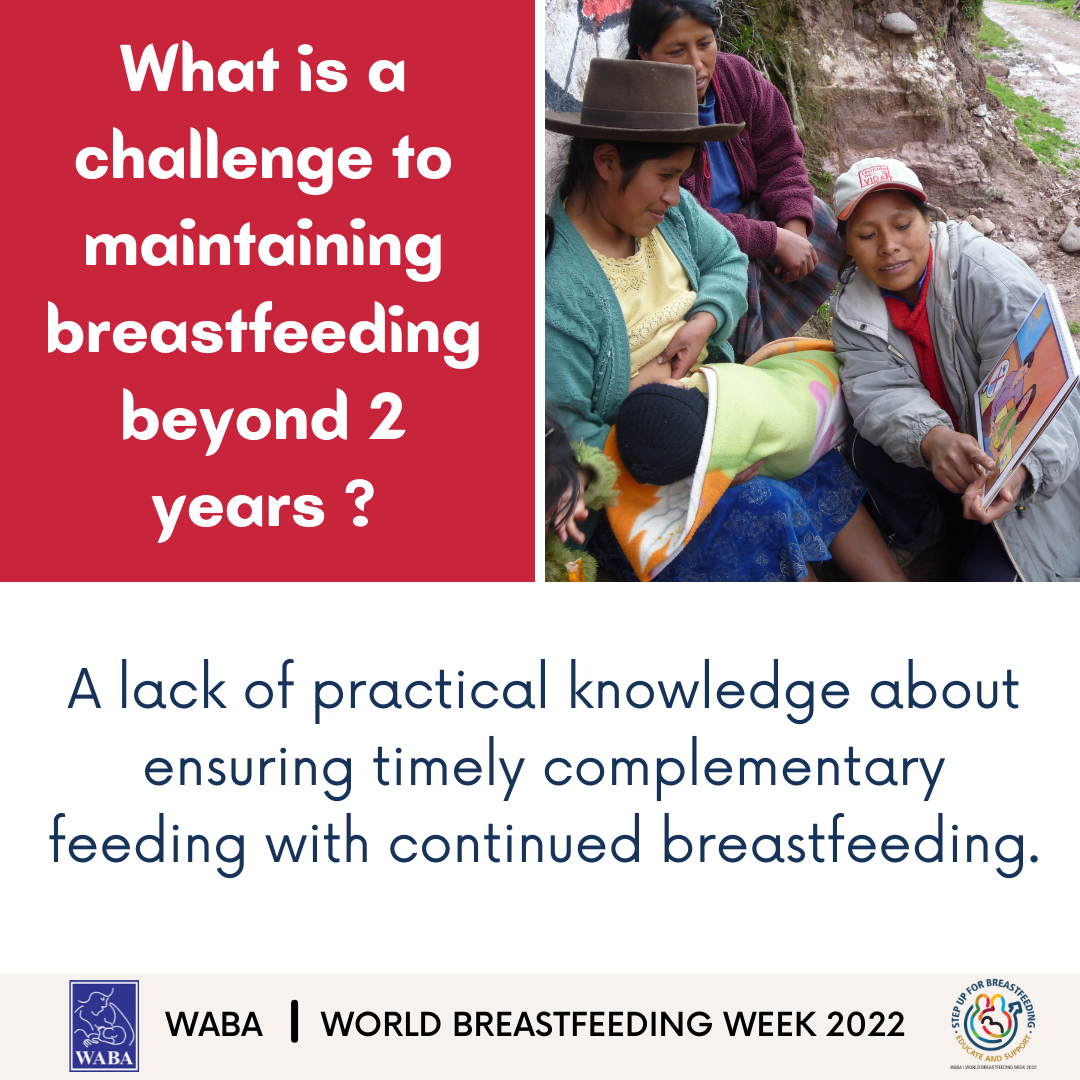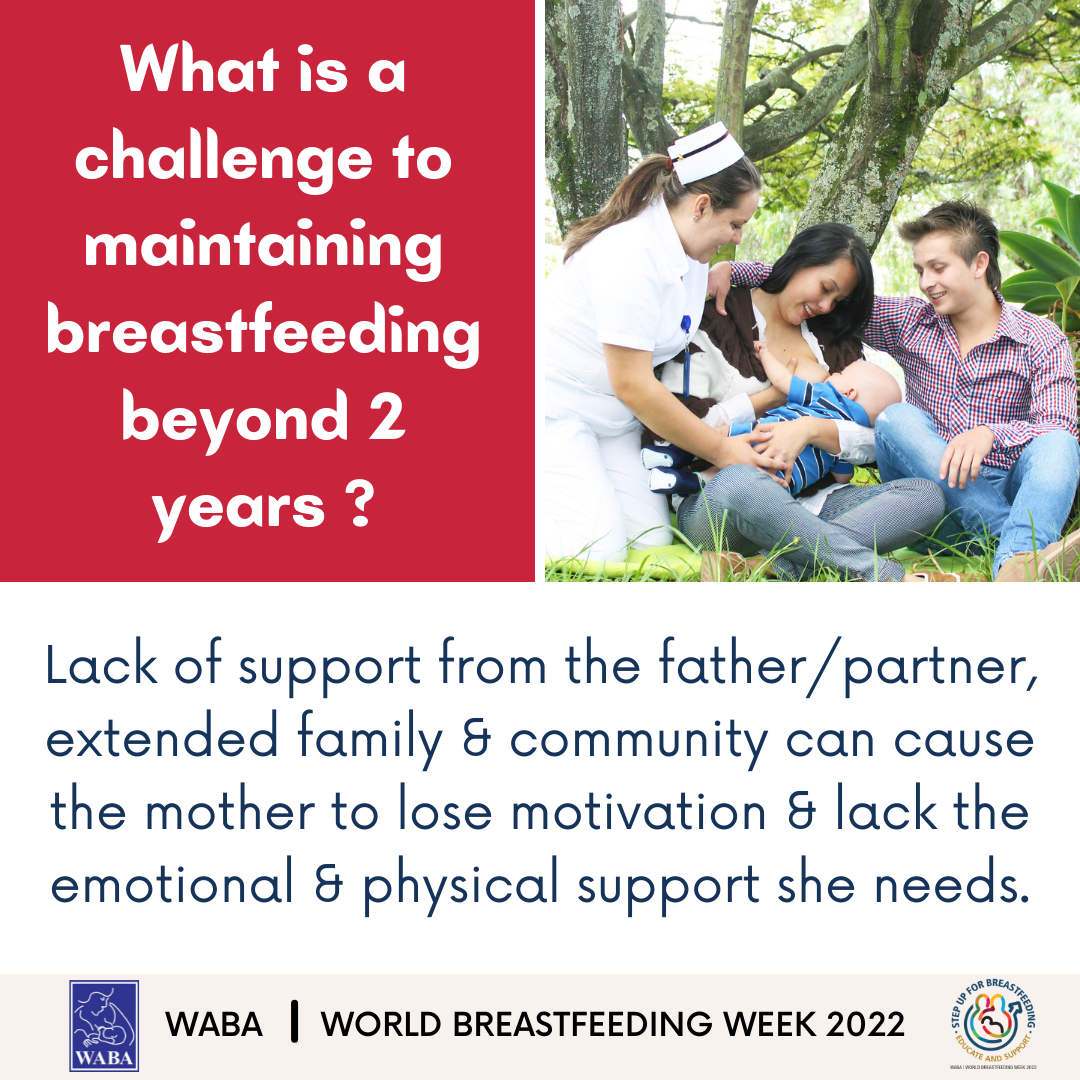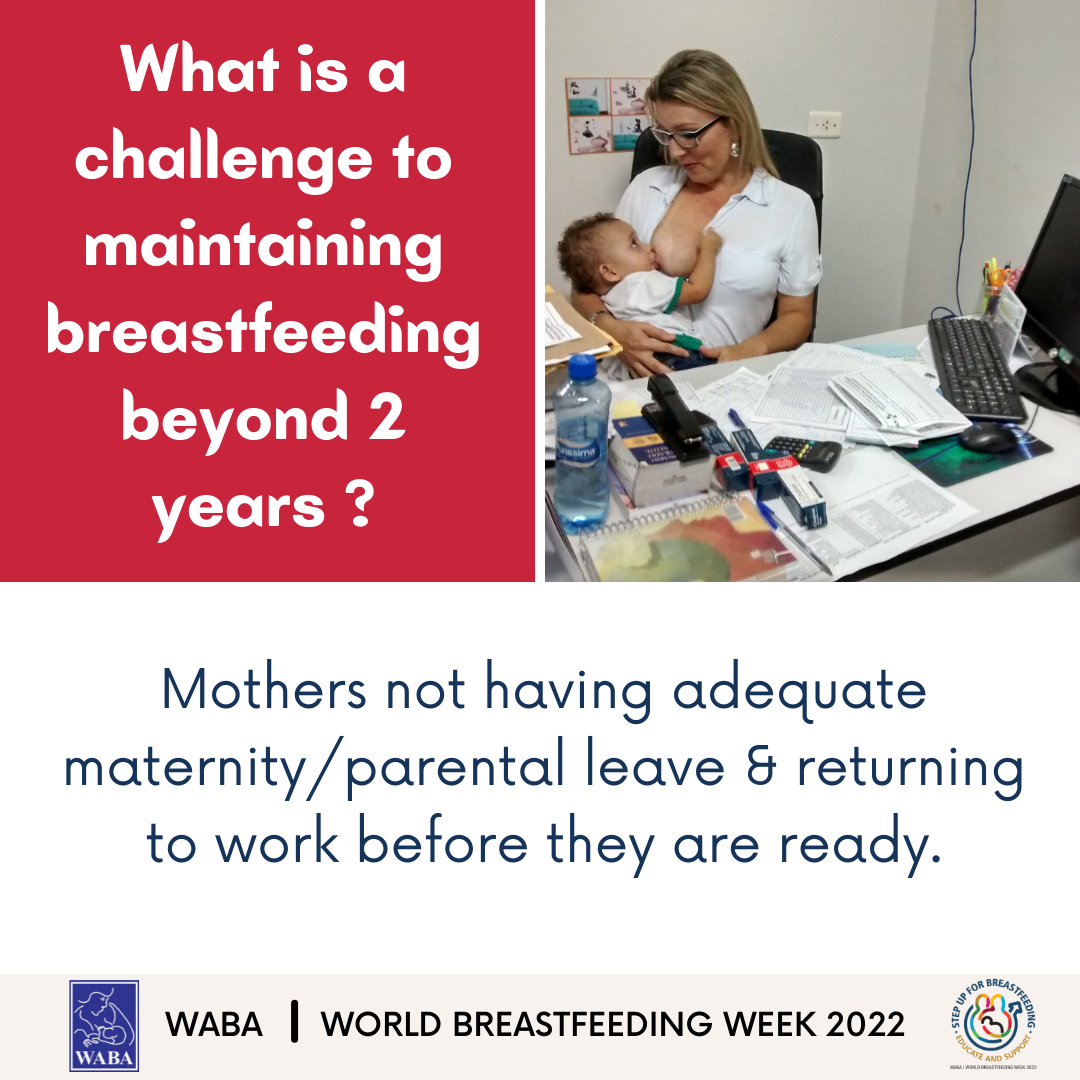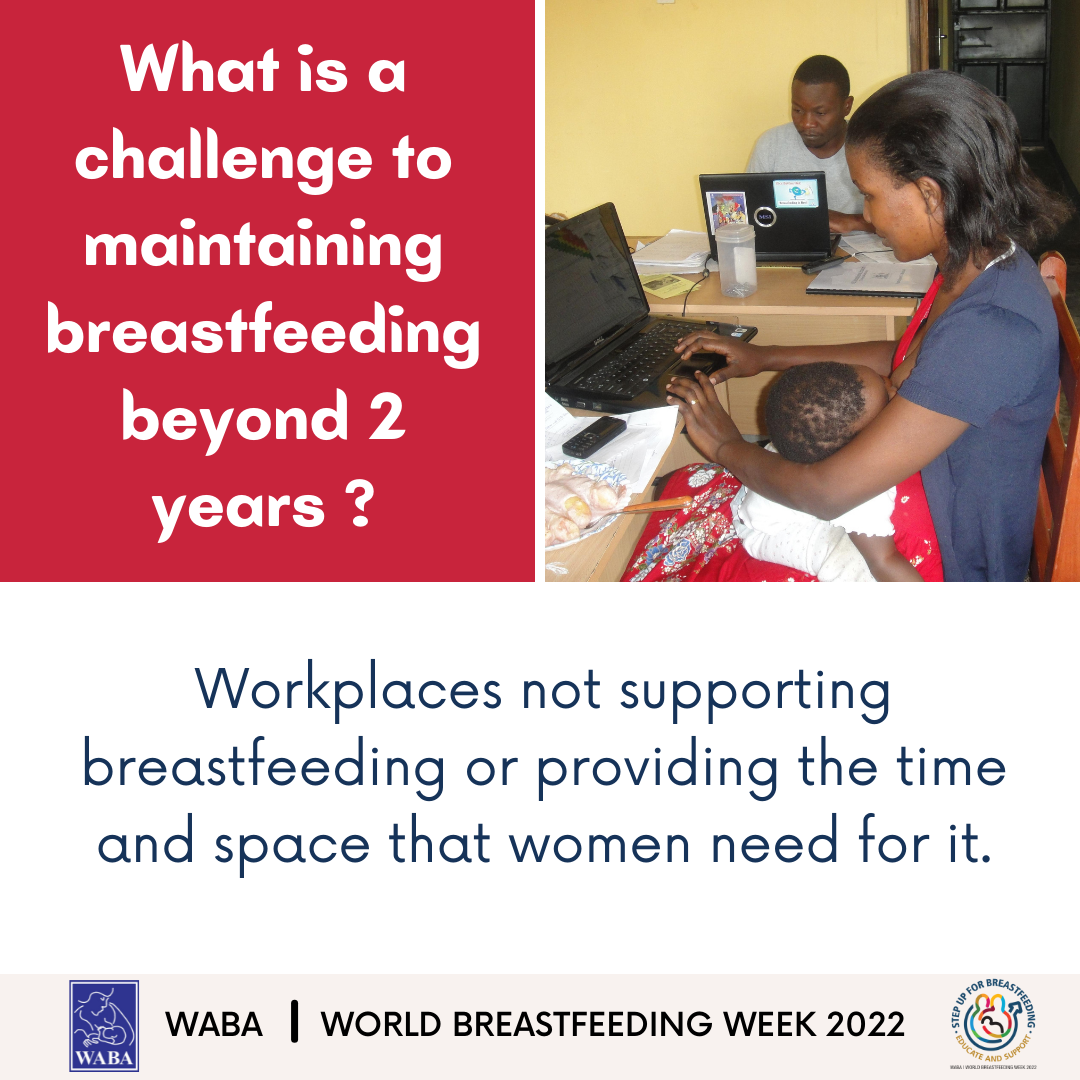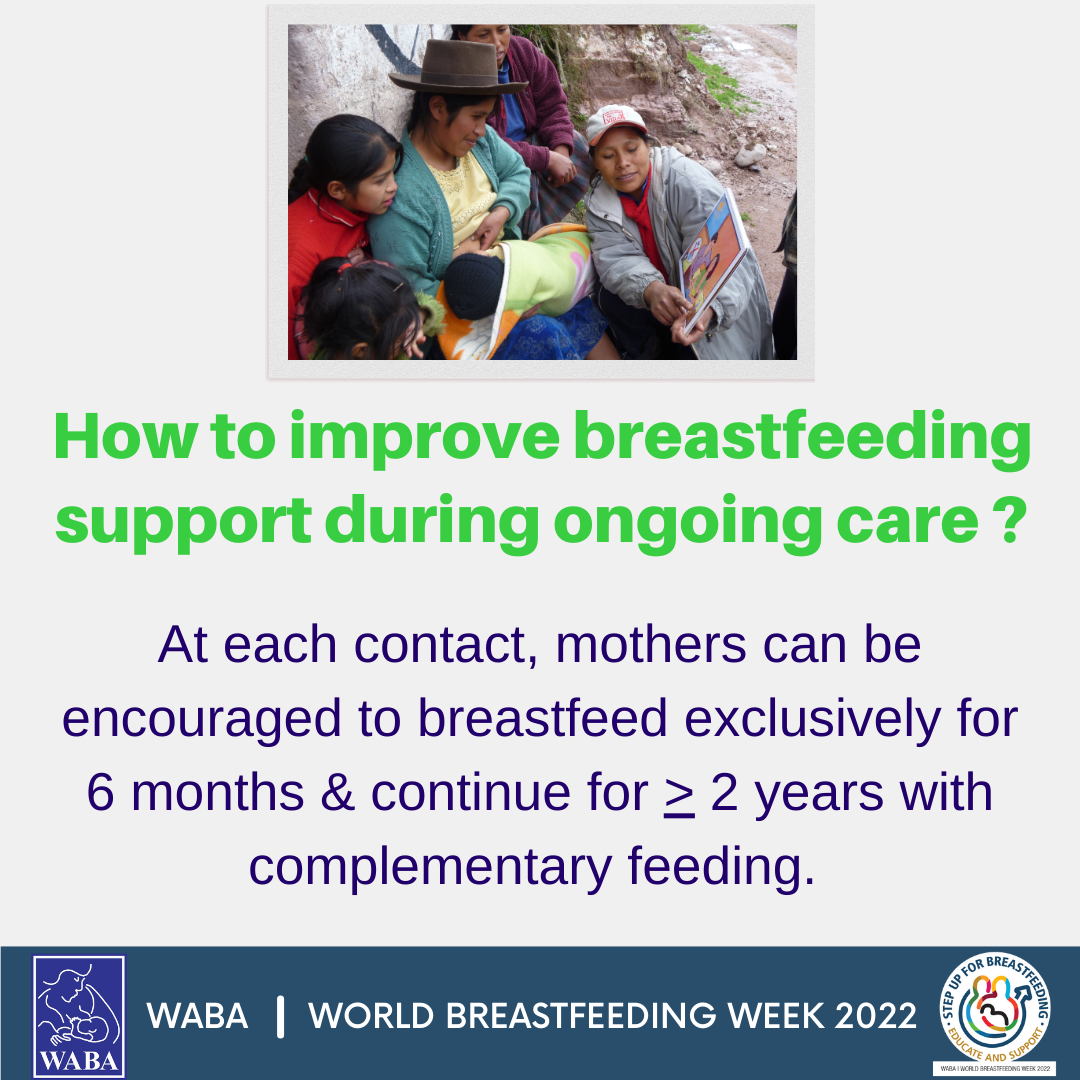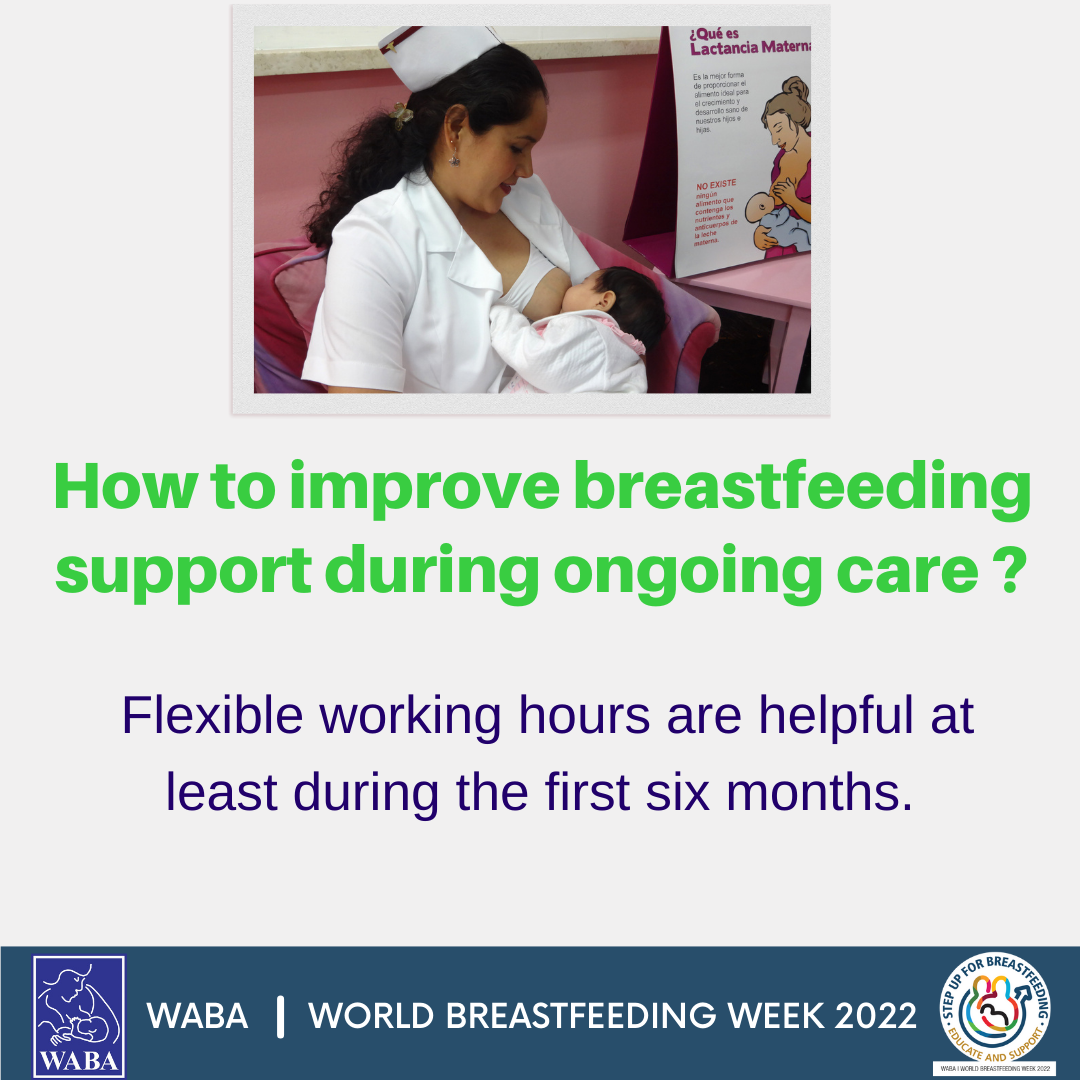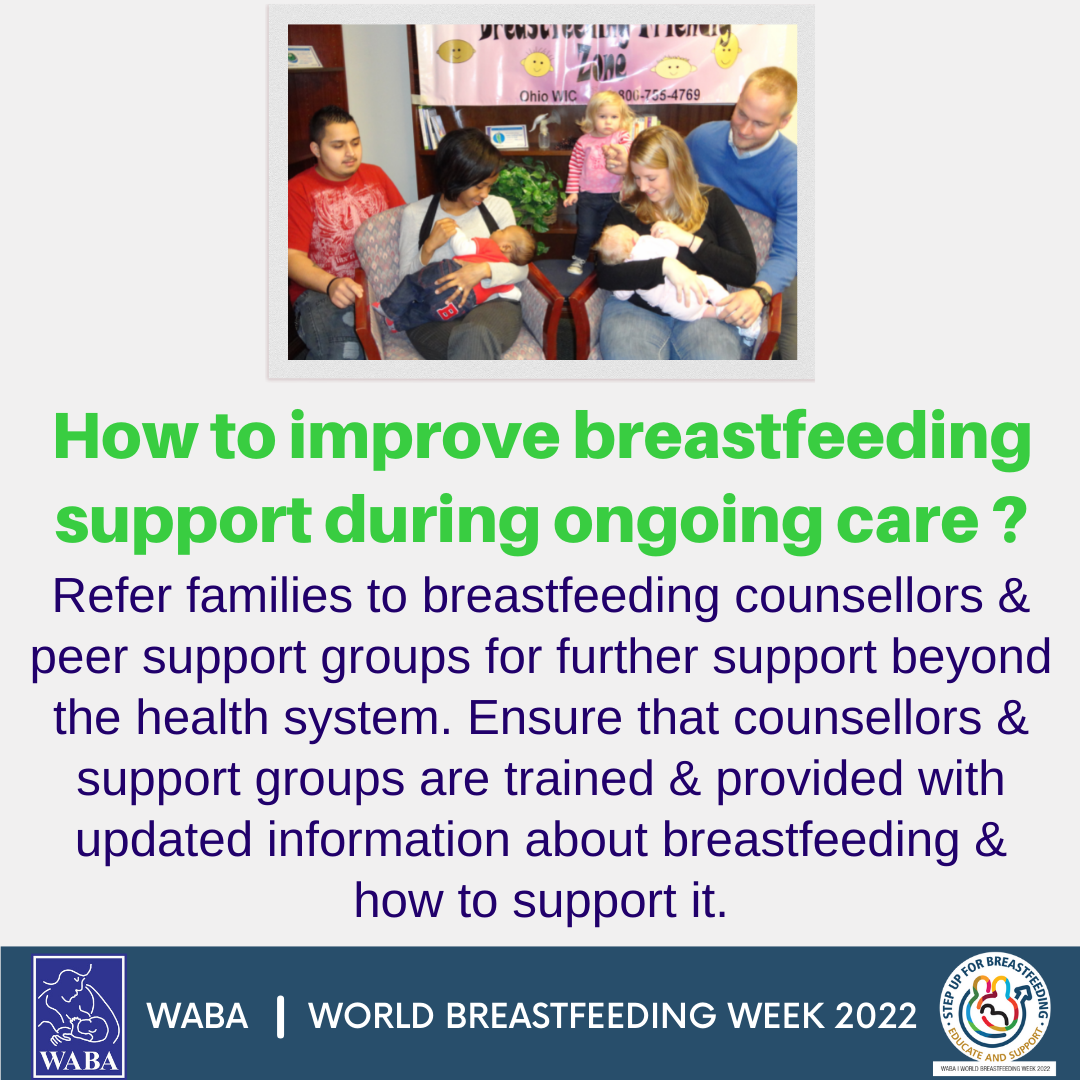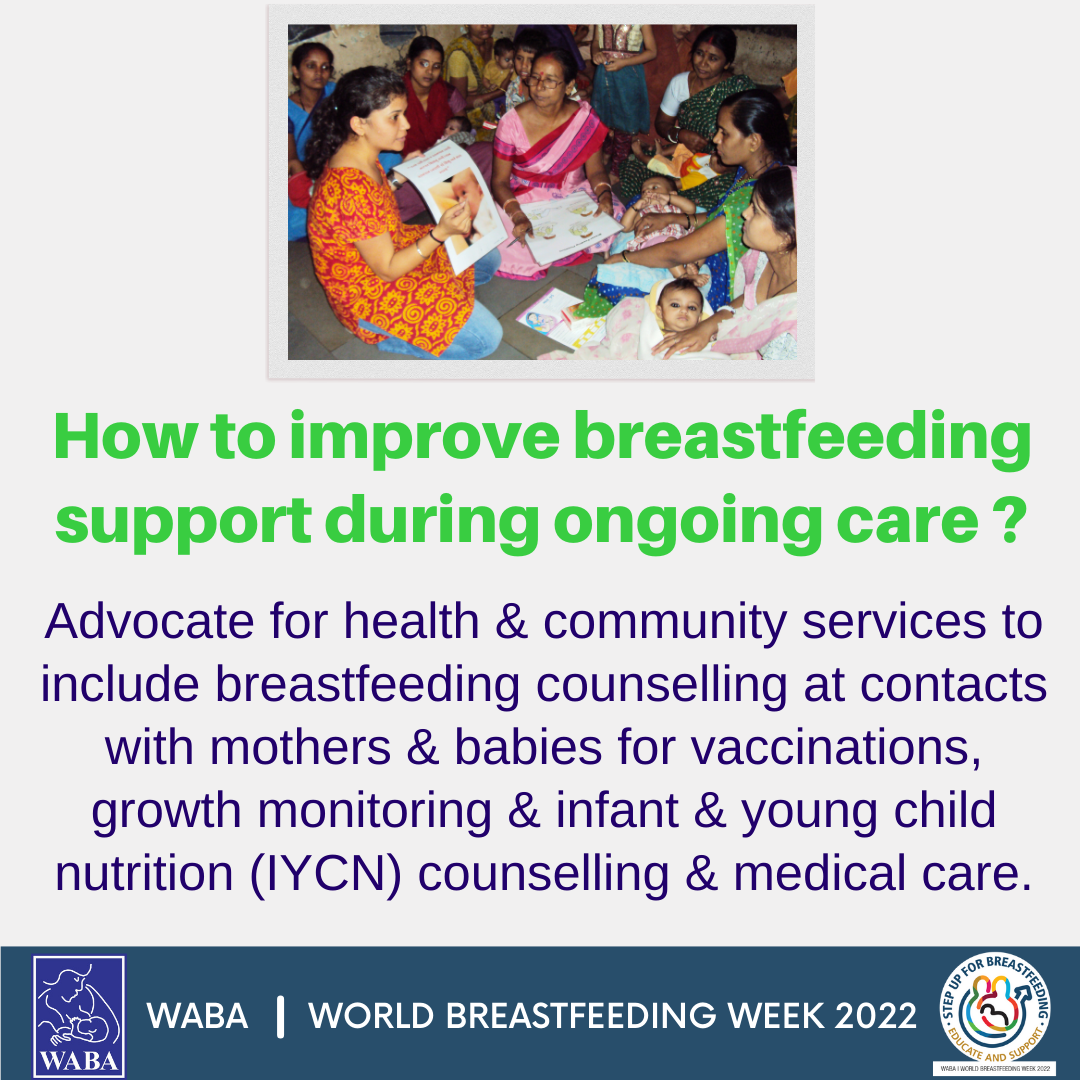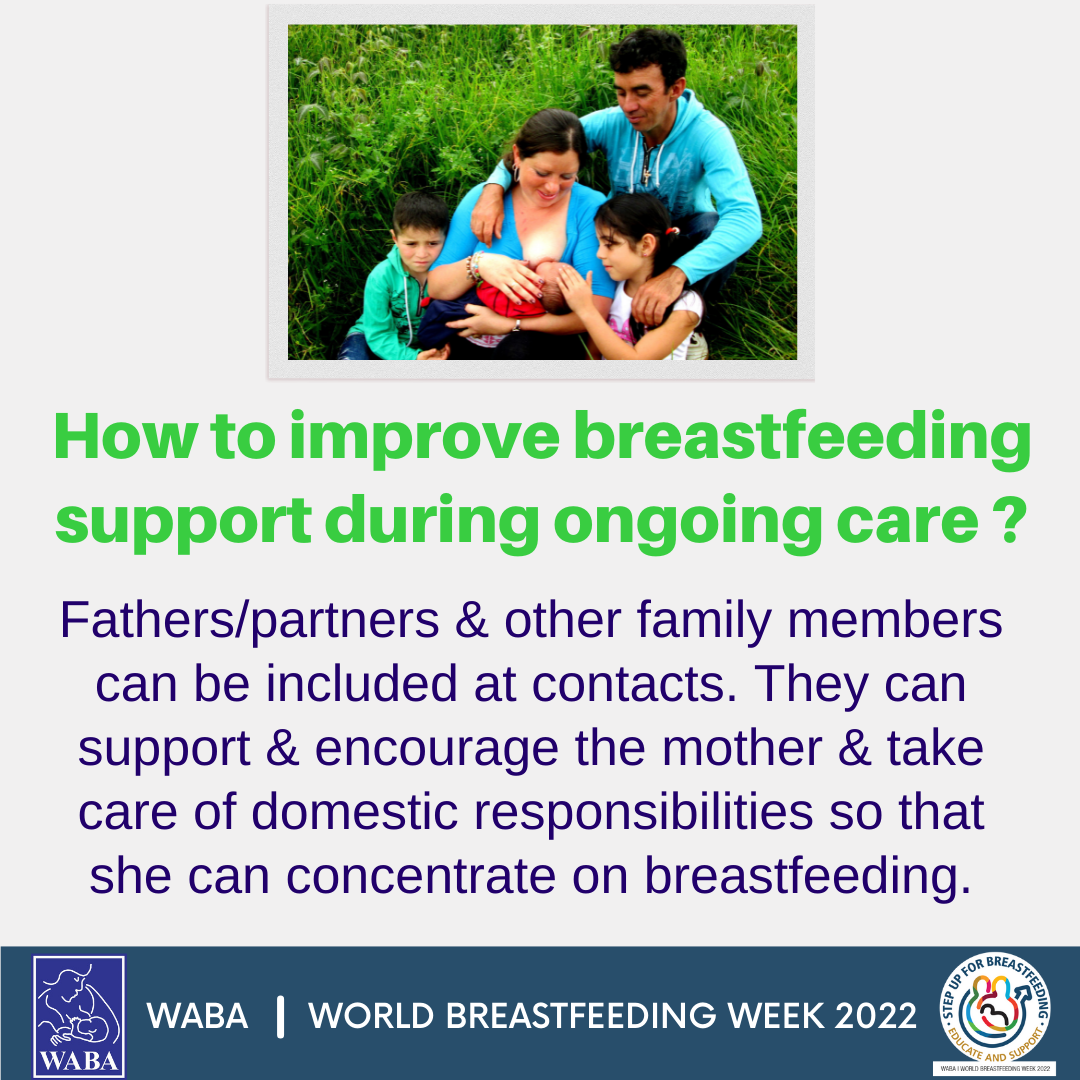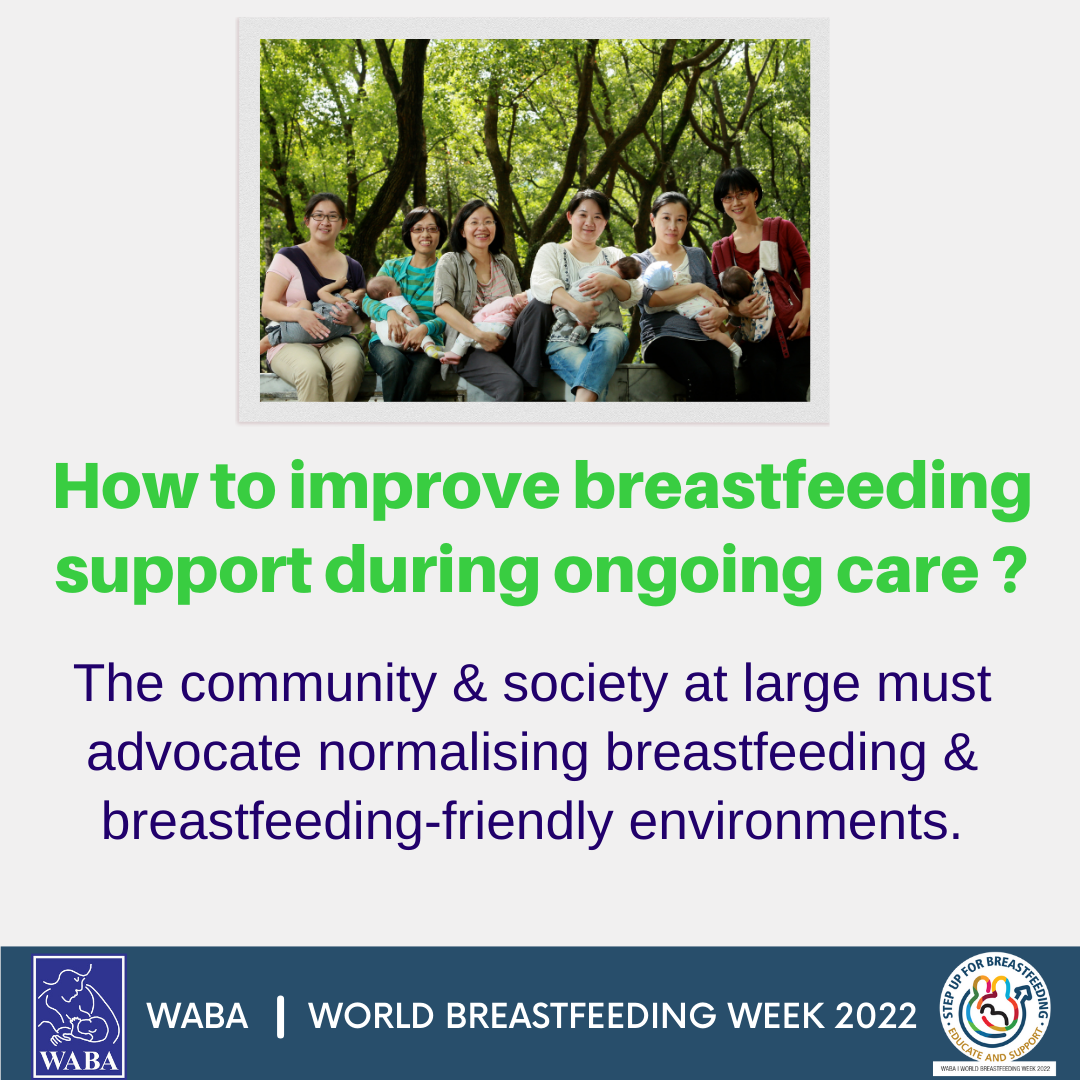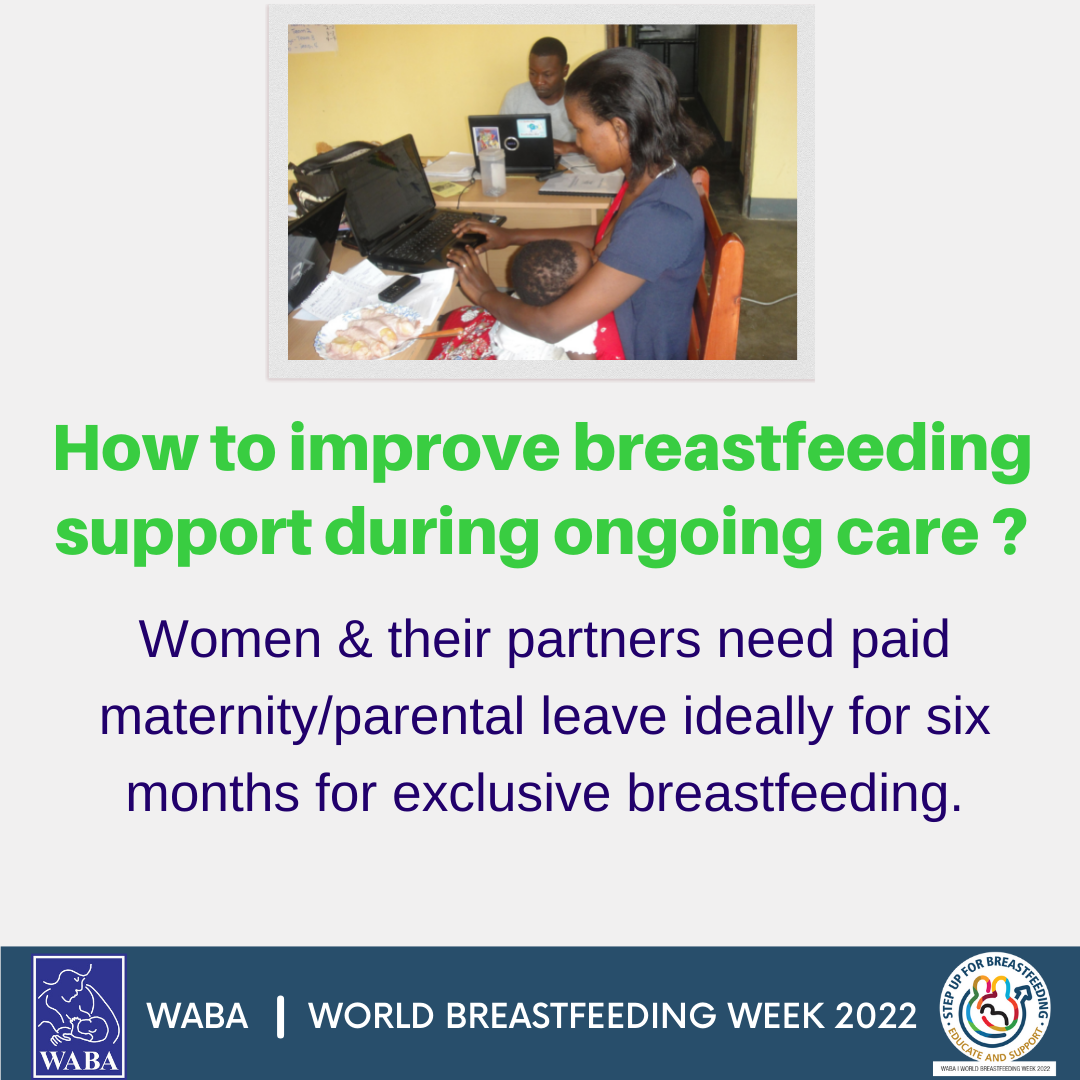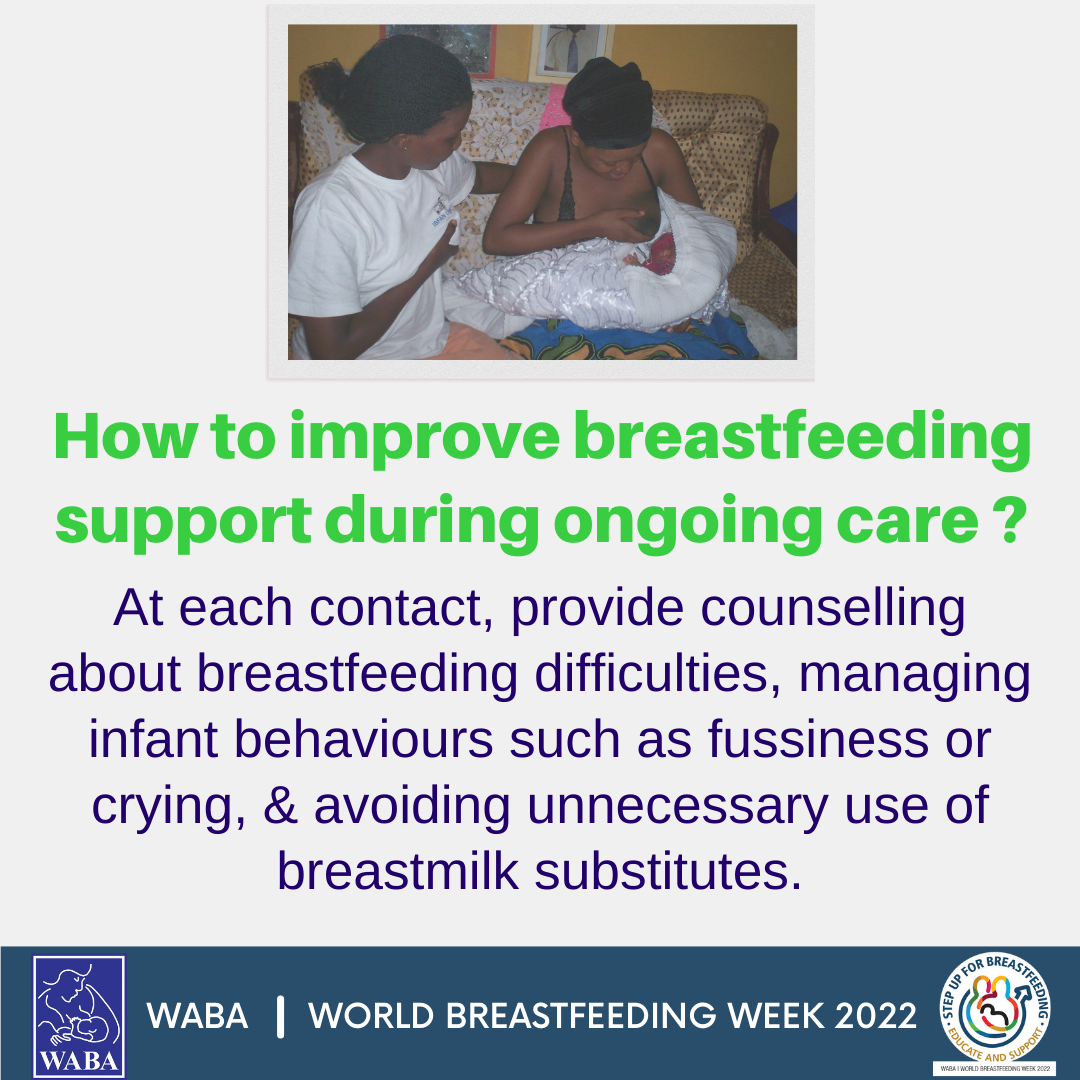 Note: All images are copyright of WABA.
Useful Links:
Link to the World Breastfeeding Week 2022 site:
https://worldbreastfeedingweek.org/#
Link to World Alliance for Breastfeeding Action (WABA) site: